Timeline of terror: Missed warning signs of Orlando radical worry experts
NEWYou can now listen to Fox News articles!
Omar Mateen moved on and off the FBI's radar in the years leading up to Sunday's massacre at an Orlando gay nightclub, and there were unmistakable warning signs of his growing Islamic radicalism as recently as just weeks before his rampage.
As officials investigate whether others may have been involved in the attack, which left 49 dead and 53 wounded, lawmakers are trying to find out how the 29-year-old slipped through the cracks.
He was on an FBI watch list twice, reported to authorities by a fearful co-worker, raised alarms at Disney World earlier this year and made a Florida gun shop owner nervous enough to alert police.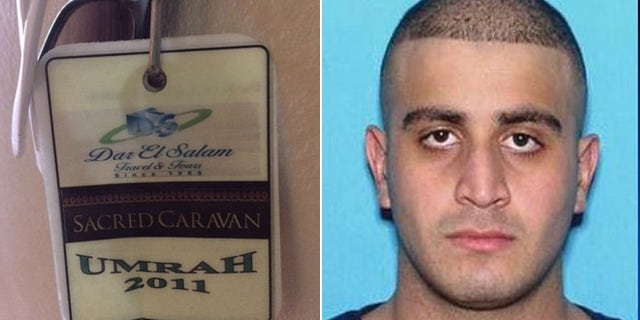 "The committee is conducting this inquiry to better understand the root causes of homegrown extremism, assess the vulnerabilities of so-called 'soft' targets, and oversee the work of federal law-enforcement entities," read a letter sent Wednesday from Senate Homeland Security Chairman Ron Johnson, R-Wisc., to FBI Director James Comey.
Comey has already told lawmakers he reviewed Mateen's history and found nothing his "agents should have done differently." Yet as details emerge about Mateen's radical behavior, hindsight is revealing numerous warning signs, and the heat on the FBI is increasing.
"The question is whether the FBI had the evidence to take action and did not," said Ryan Mauro, national security analyst for the Clarion Project and a professor of Homeland Security for Liberty University.
The FBI conducted a 10-month investigation into Mateen first in 2013, prompted by Mateen's claim he had connections to Al Qaeda and Boston Marathon bombers Tamerlan and Dzhokhar Tsarnaev.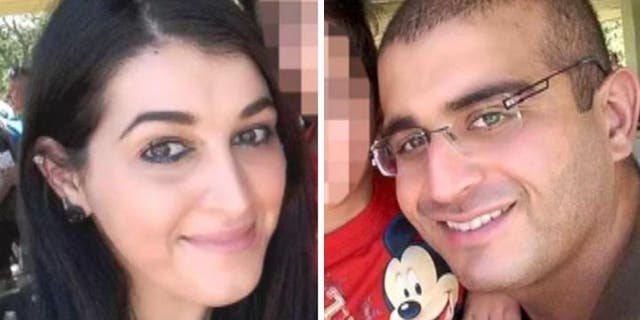 The bureau used surveillance, interviewed confidential sources and had undercover agents dig to determine if it was loose talk or evidence of radicalization. He was removed from the terror watch list in March, 2014 at the conclusion of the investigation, according to Comey.
Later that year, he was again scrutinized after an associate from a Fort Pierce mosque drove a bomb-laden truck into a Syrian government building. The bureau determined the pair were not close, but has since said their relationship was more than casual.
By 2016, Mateen was able to pass a full background check to purchase firearms.
"We don't know that he was any more of a threat in 2013 and 2014 than anyone else shooting off their mouth," said Steve Bucci, a visiting fellow in The Heritage Foundation's Allison Center for Foreign Policy Studies, who was an Army Special Forces officer for three decades and a top Pentagon official.
"Back then he was deemed insignificant enough to fall below the other threats with which the FBI was contending. They have to triage the work since they have limited assets. They clearly guessed wrong."
Part of the problem is the overwhelming workload faced by the FBI's roughly 35,000 employees, which includes about 15,000 agents. Instead of tracking large-scale plots and cells, the bureau is now charged with knowing who might radicalize and when he or she may act.
"The Islamic State is attempting to radicalize people in the United States and around the world with various grievances or who are even mentally unbalanced to commit terror acts in their name, and these people are striking out in places they have been before, as well as places and people they know," former FBI Investigator William Daly said.
Even before he drew the bureau's attention, Mateen made people nervous. Born to Afghan immigrants in New York, Mateen was raised in both New York and Florida. A habitual troublemaker, he reportedly cheered the 9/11 attacks while high school peers watched in horror. After high school, he bounced from job to job, dreaming of being a police officer.
In 2006, he obtained his associate of science degree in criminal justice technology from Indian River State College and landed a job with Martin Correctional Institution as a guard under a new identity, adding "Mateen" to his existing name "Omar Mir Seddique."
He got fired months later, but resurfaced at G4S, a global private security firm. His coworkers said Mateen was unpleasant, and often expressed deep hatred and rage toward minorities, gays and women. They reported him to supervisors, but claim the company took no action against Mateen.
In 2007, Mateen married Sitora Yusufiy, a woman he met online who lived in Port St Lucie, but he was abusive, she said, and they broke up within a matter of months.
The couple officially divorced in 2011, three months before he married his second wife, Noor Zahi Salman, a Rodeo, Calif., resident he also met online. They had a son, who is now 3.
In 2013, Mateen passed a second background check by his employer, but was removed from his job as a courthouse guard after making derogatory comments about Jews and claiming that Nidal Hasan, a U.S. Army major and psychiatrist, was right to kill 13 service members at the military base in Fort Hood, Texas.
By 2016, Mateen's actions were increasingly concerning. In April, he took his family to Disney World, but their behavior was reportedly alarming enough for Disney officials to have contacted the FBI to alert them that Mateen and his wife appeared to be casing the theme park as a venue for a potential attack.
Johnson, in his letter to Comey, asked if the FBI had indeed been alerted.
Robert Abell, the owner of the Florida gun store Lotus Gunworks, told ABC News after the attack that that he had informed the FBI that Mateen tried to purchase body armor and bulk ammunition from his store five weeks earlier.
When employees told Mateen they didn't carry the body armor he sought, Mateen "made a phone call in a foreign language, hung up and then asked about ammunition in bulk," the network reported.
The FBI confirmed the report to Fox News, but since Mateen bought nothing, the store never learned his identity, and security footage was apparently too grainy to be of use.
President Obama has said Mateen seems to have been a "lone wolf," which could be the toughest type of terrorist to identify.
"The FBI has said the investigations are in the thousands," Bucci said, calling the FBI's task "Herculean." "They do try to check out even outlandish stuff, but the numbers are very concerning."