Three years after Texas woman's suicide, a question lingers: Who was she?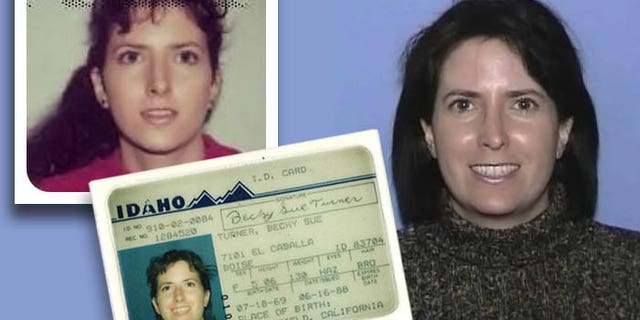 To her husband, she was Lori Kennedy. But to a dogged federal investigator, she is "Jane Doe," a Texas mother who killed herself three years ago in her family's driveway after spending decades using stolen identities to erase a past that remains mired in mystery.
For two years, Social Security investigator Joseph Velling has been working to uncover the real identity of Lori Erica Ruff, who was Lori Erica Kennedy before marrying into an East Texas family in 2004. Prior to that, she was known as Becky Sue Turner, an identity forged with the birth certificate of a long-dead child. Velling, a seasoned government sleuth, has been stumped in figuring out the true name and background of this Jane Doe, who took on aliases with spy-like sophistication.
"She created a false identity for the sole purpose of getting lost in America," Velling told FoxNews.com. "It must have been for some horrific reason…either she was running away from a crime or an abusive family or relationship."
[pullquote]
"She wanted a complete break from her past," said Velling. "By changing her name, she created a clean identity – a person with no past."
The mystery surrounding Jane Doe's identity begins in May 1988, when the unknown woman requested the Bakersfield, Calif., birth certificate of a 2-year-old girl, Becky Sue Turner, who died in a 1971 house fire in Fife, Wash., Velling said.
The woman used the birth certificate to obtain a valid Idaho identification card under the name Becky Sue Turner, issued on June 16, 1988, and bearing the photo of Jane Doe.
In July 1988, she moved to Dallas, where, according to court documents, she legally changed her name to Lori Erica Kennedy. Days later, she applied for and received a Social Security number – a move that effectively erased her past. She obtained a Texas driver's license in 1989, listing her age as 19. She enrolled at Dallas County Community College in the fall of 1990 and eventually graduated from the University of Texas at Arlington with a business administration degree in 1997.
By the time she married Jon Blakely "Blake" Ruff, of Longview, Texas, in January 2004, her phony identification was as solid as her real past was distant. The two moved to Leonard, about 60 miles northeast of Dallas and roughly 125 miles from Ruff's parents in Longview.
The new Mrs. Ruff was an unusually private person, particularly around her in-laws, according to Velling, special agent in charge of the Social Security Office of the Inspector General in Seattle, Wash.
"When people made small talk with her – like asking where she went to high school – she would say, 'It's none of your business.' And she was aggressive about it," Velling said. "That created a lot of heartburn for the family."
The Ruff family declined to comment on the story, which was first reported by the Seattle Times on Saturday.
Jane Doe had a simple narrative and stuck to it: She was the only child of a failed stockbroker and his wife, who both died.
Shortly after marrying Ruff, Jane Doe tried repeatedly to conceive a child of her own – with much difficulty, according to Velling. She suffered a miscarriage before eventually giving birth to a baby girl in 2008. The woman told doctors in 2005 that she was 35 – a claim Velling doubts.
"She was much older than that," he said. "I think she was born sometime between 1960 and 1968."
Records gathered by Velling provide tantalizing clues. The woman received breast implants in 1991 and claimed to have suffered from bulimia in 1990. Her student loan applications listed three references, one of whom was a former classmate she had briefly dated. According to the man, whom Velling did not name, Jane Doe had "more problems than he could deal with."
"His recollection was that she was a dancer at a Dallas-area nightclub at the time [she was attending school]," Velling said.
Years later, in the life she created with Ruff, tensions between the Verizon account manager and the wife he never really knew eventually reached a breaking point.
"Blake had enough with her inability to get along with his family. It was either she or his family, and he chose his family," Velling said. "Any time she got around the family, they would ask her questions and it was uncomfortable for her. She wanted to live in her little cocoon."
They separated, but on Christmas Eve, 2010, the woman everyone knew as Lori Erica Ruff pulled into the driveway of the Ruff family home and shot herself. She left behind an 11-page suicide note – but apparently no clue that she had lived a secret life.
It wasn't until the Ruffs found a safebox – hidden inside their daughter-in-law's bedroom closet – that showed the woman wasn't who she had claimed to be. In the box, which she told her husband never to touch, were all the documents exposing her elaborate ruse – the paperwork showing the name change and the application for a Social Security number, among other receipts.
Her Idaho identification card listed her as 5 feet, 6 inches tall and her Dallas driver's license had her at 5 feet, 10 inches, but "she was really somewhere in-between," Velling said. And she had no accent, leading Velling to believe she originally came from the Pacific Northwest or West Coast.
"Everyone in Dallas has an accent and she did not. On the West Coast, we generally don't have a discernible accent," said Velling, a Seattle native.
DNA taken from the body might also help crack the case. Hair pulled from the woman's head had skin on it that helped forensic investigators learn she had one of the genes associated with coronary artery disease.
Velling said he's determined to uncover Jane Doe's true identity because he suspects she may have used a so-called "identity broker" to pull off such a complex crime.
"This was very sophisticated," Velling said. "And she did it all pre-Internet…She may have done this on her own, but it's possible she sought out one of these identity brokers."
Anyone with credible tips on this case is urged to email this reporter at cristina.corbin@foxnews.com.