Three girls lock themselves inside bathroom during scary home invasion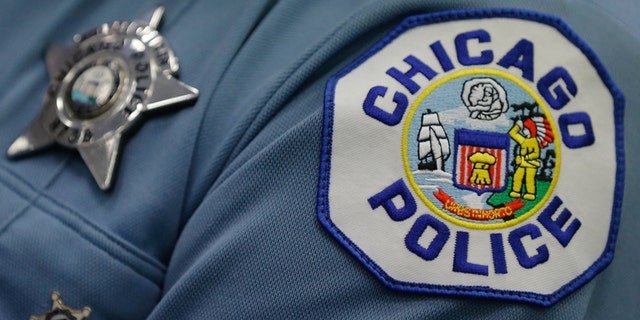 NEWYou can now listen to Fox News articles!
Three young girls were home alone Thursday morning when burglars broke in through a back window.
The scary incident happened on Chicago's Northwest Side.
On Thursday night, the young girls were resting and recovering from the terrifying experience. They locked themselves in an upstairs bathroom and called 9-1-1.
"She said she's 11 years old at home with her 11-year-old cousin and 8-year-old sister," 9-1-1 audio tapes revealed. "They heard a glass break and believe someone is trying to get inside their home."
HERO HOMEOWNER HOLDS ESCAPED GEORGIA INMATES AT GUNPOINT UNTIL ARRESTS
"I jumped in a cab and hot-footed it over here," said Charles Feller, the young girls' father.
Both parents were at work at the time of the break-in.
Beatriz Feller, the girls' mom, was on the South Side and was anxious the entire way home after getting a call from her daughters.
"Someone was trying to break into the house and that my husband told them hide," said Beatriz Feller.
The burglars were inside the home for 10 minutes, making their way through the home. Police say at one point the burglars even knocked on the bathroom door where the girls were hiding.
Once police arrived, the burglars took off running and were eventually captured.
The frightened girls refused to leave the bathroom even after the burglars left the house.
"They conducted themselves fabulously. They did everything they were supposed to do," said Sgt. James Prah.
"I think that goes to credit my wife. She's always instructing them on how to handle themselves whether it's outside or at the house," dad said.
The family says they were considering adding an alarm system to the home before this happened.
Police say talk to your kids about what to do if they find something similar happening to them.
Story first appeared in Fox 32 Chicago.