Three Dead, Two Critically Injured After Gunman Opens Fire at California Restaurant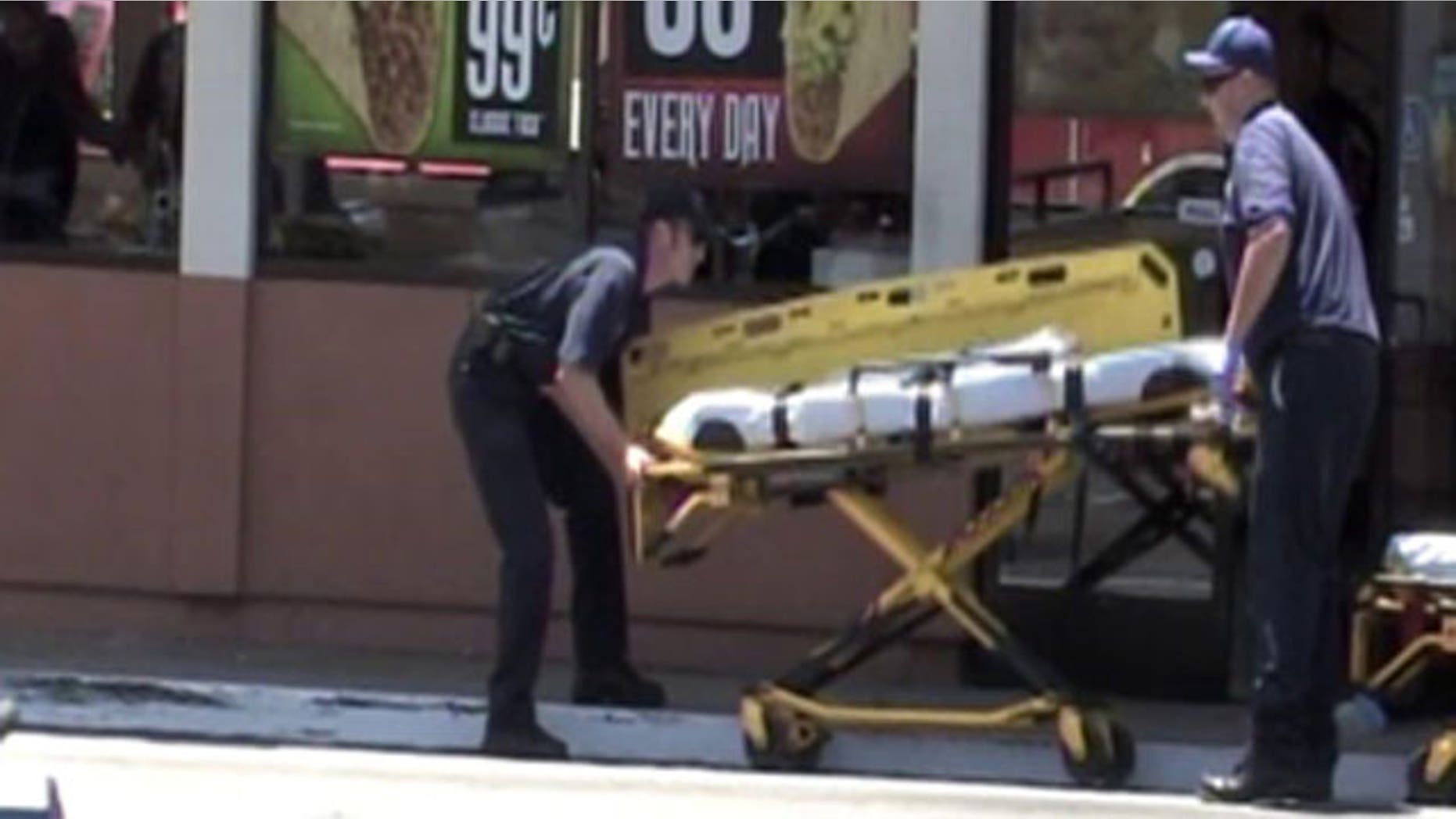 A man carrying two guns walked inside a Southern California fast food restaurant and shot his former family who were eating lunch together, killing two -- including an 8-year-old boy -- before turning the gun on himself, police said Saturday.
The 56-year-old man arrived at the Del Taco restaurant in San Bernardino on a bike at about 1 p.m., and shot his 29-year-old former stepdaughter, her husband and her 5-year-old and 8-year-old sons, San Bernardino Fire Department spokesman Steve Tracey told Fox News Radio.
The woman's husband, the 8-year-old boy and the gunman were declared dead, Tracey said. The woman and the 5-year-old boy were hospitalized in critical condition.
The names of the victims and the shooter weren't released.
Owners of nearby businesses said horrified patrons streamed out of the restaurant after the shots were fired.
"I saw some people yelling and all of a sudden I heard 'boom, boom, boom, boom'," Jorge Garcia, who works at a recycling trailer in the same parking lot as the restaurant, told the Riverside Press-Enterprise. "I saw two employees run out of the employee door and then I saw 8 or 10 people run out of the restaurant and across the street."
Click here for more on this story from KTLA.com.
The Associated Press contributed to this report.