Three British tourists killed in Grand Canyon helicopter crash, 4 others hospitalized
Three British nationals were killed and four other people were in critical condition after a tourist helicopter crashed in an "extremely remote area" of the Grand Canyon, officials said Sunday.
Hualapai Nation Police Chief Francis Bradley told the Associated Press that six passengers and a pilot were on board the Papillion Grand Canyon Helicopters chopper when it crashed around 5:20 p.m. on Saturday near Quartermaster Canyon, located near the Grand Canyon's West Rim.
"First responders had to be flown in and walk to the crash site," he told the AP. "Quartermaster Canyon is an extremely remote area. We had to call in specially trained crews — people with night-vision goggles."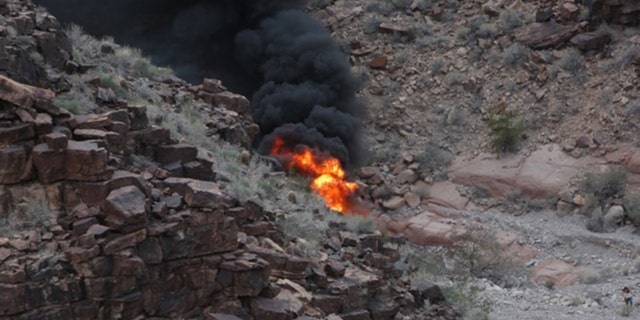 Late Sunday, a spokeswoman for the British Foreign Office told Sky News the government was "providing support to the families of six British visitors involved in a helicopter accident at the Grand Canyon on February 10, and we are in close contact with the US emergency services."
The four survivors of the crash, who were "level 1 trauma patients," were airlifted to a hospital in Las Vegas, according to Bradley. UMC Hospital in Las Vegas told FOX10 the four people in the Grand Canyon chopper crash are in critical condition.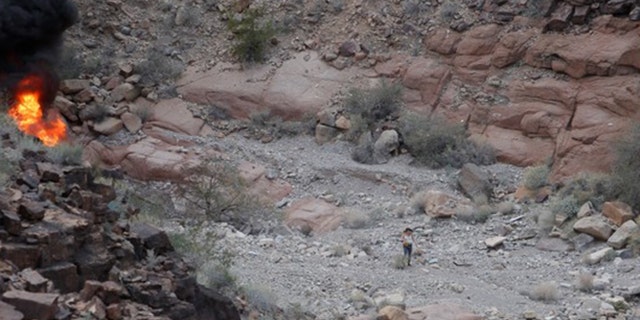 The victims' identities were not immediately released.
The police chief said rescue crews were hampered by high winds and darkness Saturday night along with rugged terrain, but now officials are in the "the recovery and investigation mode."
"This morning, our hearts and our prayers are with the victims of this very tragic crash in the Grand Canyon, as well as all the first responders and medics involved in critical rescue efforts," Arizona Gov. Doug Ducey tweeted early Sunday.
RUSSIAN PLANE CRASH OUTSIDE MOSCOW LEAVES 71 DEAD
Winds in the area picked up in the Saturday afternoon with gusts up to 45 mph, but the cause of the crash is not immediately known.
The National Transportation Safety Board said on Twitter it was investigating the crash 3 miles east of Grand Canyon West Airport. The Federal Aviation Administration also will be investigating the crash of the Eurocopter EC130, spokesman Allen Kenitzer said.
Calls and emails to Nevada-based Papillon for comment by Fox News on the crash were not immediately returned Sunday.
The company's website says it flies roughly 600,000 passengers a year around the Grand Canyon and on other tours.
It also notes that it "abides by flight safety rules and regulations that substantially exceed the regulations required by the Federal Aviation Administration."
The Associated Press contributed to this report.