This Week: Fed minutes, Walgreens results, Nonfarm payrolls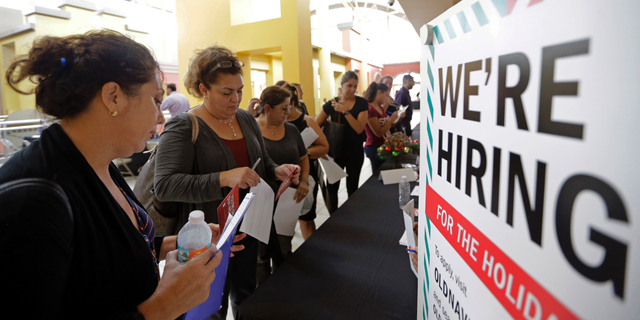 A look at some of the key business events and economic indicators upcoming this week:
BETWEEN THE LINES
The Federal Reserve releases minutes from the recent two-day meeting of its policymakers on Wednesday. At the meeting last month, the panel agreed to raise the central bank's key interest rate for the third time in 2017. The Fed also signaled three additional hikes in 2018. The moves represent a vote of confidence that the U.S. economy remains on solid footing 8-and-a-half years after the end of the Great Recession.
HEALTHY GAINS?
Wall Street expects Walgreens Boots Alliance's latest quarterly results improved from a year earlier.
Financial analysts predict the nation's largest drugstore chain will report Thursday that its earnings and revenue increased in the September-November period. Beyond earnings, investors will be listening for updates on Walgreens' integration of stores it acquired from rival Rite Aid.
ALL ABOUT JOBS
The U.S. job market is benefiting from an unlikely source: other countries.
The global economy has strengthened, with Europe, Japan and many developing nations growing in tandem for the first time in a decade. That's helped drive up hiring in the U.S. In November, U.S. employers added 228,000 jobs. Did the trend continue in December? Find out Friday, when the Labor Department serves up its latest monthly hiring data.
Nonfarm payrolls, monthly change, seasonally adjusted:
July 138,000
Aug. 208,000
Sept. 38,000
Oct. 244,000
Nov. 228,000
Dec. (est.) 189,000
Source: FactSet