This Day in History: Oct. 11
On this day, Oct. 11 …
1968: Apollo 7, the first manned Apollo mission, launches with astronauts Wally Schirra, Donn Fulton Eisele and R. Walter Cunningham aboard.
Also on this day:
1809: Meriwether Lewis – half of the famed Lewis and Clark expedition crew that blazed a trail through the U.S. West -- is found dead in a Tennessee inn, an apparent suicide, just over three years after completing the journey that made him famous.
1906: The San Francisco Board of Education orders the city's Asian students segregated in a purely "Oriental" school. President Theodore Roosevelt would later request that the order be rescinded.
1910: Theodore Roosevelt becomes the first former U.S. president to fly in an airplane during a visit to St. Louis.
1958: The lunar probe Pioneer 1 launches but fails to go as far out as planned. It falls back toward Earth, burning up in the atmosphere.
1975: Bill Clinton and Hillary Diane Rodham are married in Fayetteville, Ark. 
1975: "NBC Saturday Night" (later called "Saturday Night Live") premieres with guest host George Carlin.
1983: The last full-fledged hand-cranked telephone system in the United States goes out of service as 440 telephone customers in Bryant Pond, Maine, are switched over to direct-dial service.
1986: President Ronald Reagan and Soviet leader Mikhail S. Gorbachev open two days of talks concerning arms control and human rights in Reykjavik, Iceland.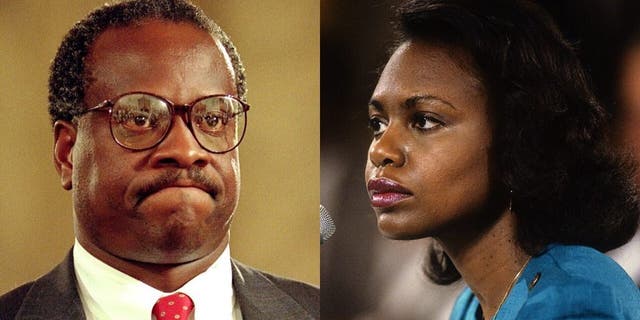 1991: Testifying before the Senate Judiciary Committee, Anita Hill accuses Supreme Court nominee Clarence Thomas of sexually harassing her; Thomas re-appears before the panel to denounce the proceedings as a "high-tech lynching."
1992: In the first of three debates, candidates President George H.W. Bush, Arkansas Gov. Bill Clinton and businessman Ross Perot face off against each other in St. Louis:
2006: A single-engine plane carrying New York Yankees pitcher Cory Lidle and flight instructor Tyler Stanger crashes into a high-rise apartment building in New York City, killing both men.
2009: Thousands of gay rights supporters march from the White House to the U.S. Capitol.