This Day in History: May 26
On this day, May 26 …
2016: Donald Trump reaches the number of delegates necessary to clinch the Republican nomination for president.
 
Also on this day:
1647: Alse (Alice) Young is hanged in Hartford, Connecticut, in the first recorded execution of a "witch" in the American colonies.
1868: The impeachment trial of President Andrew Johnson ends with his acquittal.
1897: "Dracula" by Bram Stoker is first published in London.
1938: The House Un-American Activities Committee is established by Congress.
1940: Operation Dynamo, the evacuation of some 338,000 Allied troops from Dunkirk, France, begins during World War II.
1969: The Apollo 10 astronauts return to Earth after a successful eight-day dress rehearsal for the first manned moon landing.
1978: Resorts Casino Hotel, the first legal U.S. casino outside Nevada, opens in Atlantic City, N.J.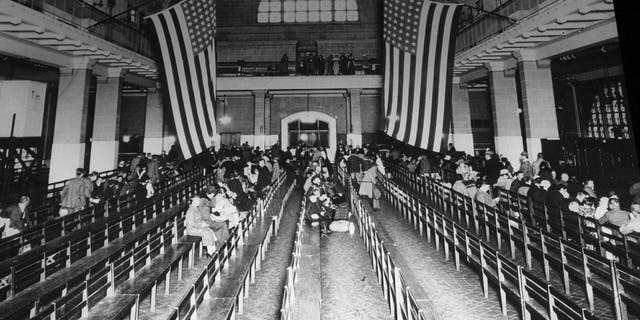 1998: The Supreme Court rules that Ellis Island is mainly in New Jersey and not in New York.
2005: President George W. Bush hosts Palestinian Authority President Mahmoud Abbas at the White House.