This Day in History: July 24
The state of Alabama drops charges against four of the nine young black men accused of raping two white women in the 'Scottsboro Case'
On this day, July 24 …
1937: The state of Alabama drops charges against four of the nine young black men accused of raping two white women in the "Scottsboro Case."
Also on this day:
1858: Republican senatorial candidate Abraham Lincoln formally challenges Democrat Stephen A. Douglas to a series of political debates; the result would be seven face-to-face encounters.
1866: Tennessee becomes the first state to be readmitted to the Union after the Civil War.
1959: During a visit to Moscow, Vice President Richard Nixon engages in his famous "Kitchen Debate" with Soviet leader Nikita Khrushchev.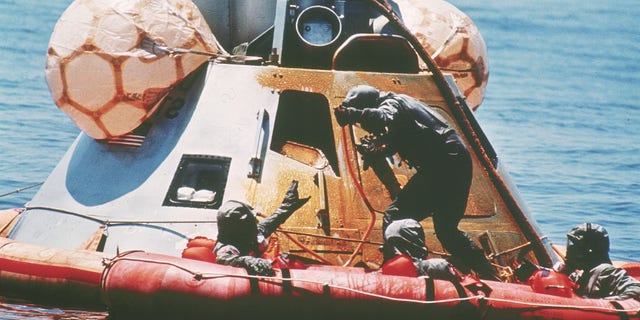 1969: The Apollo 11 astronauts — two of whom had been the first men to set foot on the moon — splash down safely in the Pacific.
1974: The U.S. Supreme Court unanimously rules that President Richard Nixon has to turn over subpoenaed White House tape recordings to the Watergate special prosecutor.
1975: An Apollo spacecraft splashes down in the Pacific, completing a mission that includes the first-ever docking with a Soyuz capsule from the Soviet Union.
1998: A gunman bursts into the U.S. Capitol, killing two police officers before being shot and captured. (The shooter, Russell Eugene Weston Jr., is being held in a federal mental facility.)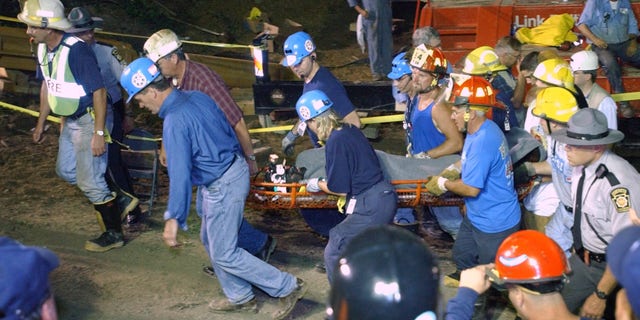 2002: Nine coal miners became trapped in a flooded tunnel of the Quecreek Mine in western Pennsylvania; the ordeal would end happily 77 hours later with the rescue of all nine.
2005: Lance Armstrong wins his seventh consecutive Tour de France. (Those wins would be stripped away after Armstrong's 2013 confession to using steroids and other banned performance-enhancing drugs and methods.)
2009: Trying to tamp down a national uproar over race, President Barack Obama acknowledges using unfortunate words in declaring that Cambridge, Mass., police had "acted stupidly" in arresting Black scholar Henry Louis Gates Jr., adding he'd invited Gates and Sgt. James Crowley, the arresting officer, for "a beer here in the White House." (This was dubbed the "Beer Summit.")
2017: President Trump ignites controversy by railing against his enemies and promoting his political agenda in a speech to a national Boy Scout gathering in West Virginia.