This Day in History: Jan. 30
Mahatma  Gandhi is killed by a Hindu extremist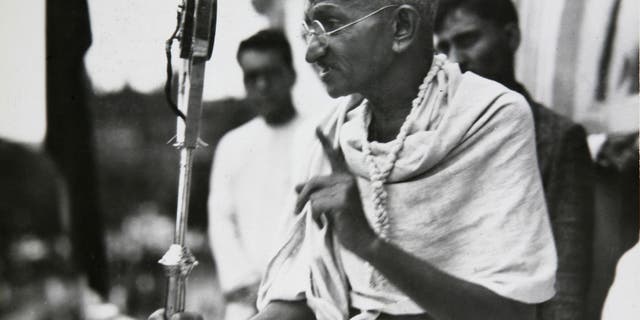 On this day, Jan. 30 …
1948: Mahatma Gandhi, 78, is fatally shot in New Delhi by Nathuram Godse, a Hindu extremist. (Godse and a co-conspirator would be executed.)
Also on this day:
1649: England's King Charles I is executed for high treason.
1933: Adolf Hitler becomes chancellor of Germany.
1933: The first episode of "The Lone Ranger" radio program is broadcast on station WXYZ in Detroit.
1945: During World War II, a Soviet submarine torpedoes the German ship MV Wilhelm Gustloff in the Baltic Sea with the loss of more than 9,000 lives, most of them war refugees; roughly 1,000 people survive.
1948: Orville Wright, 76, dies in Dayton, Ohio.
1962: Two members of "The Flying Wallendas" high-wire act are killed when their seven-person pyramid collapses during a performance at the State Fair Coliseum in Detroit.
1968: The Tet Offensive begins during the Vietnam War as Communist forces launch surprise attacks against South Vietnamese towns and cities; although the Communists are beaten back, the offensive is seen as a major setback for the U.S. and its allies.
1969: The Beatles stage an impromptu concert atop Apple Records headquarters in London in what would be the group's last public performance.
1972: British soldiers gun down 13 Roman Catholic civil rights marchers in Northern Ireland on what would become known as "Bloody Sunday."
1973: KISS performs its first show at a club in Queens, N.Y.
1981: An estimated 2 million New Yorkers turn out for a ticker-tape parade honoring the American hostages freed from Iran.
1983: Super Bowl XVII: The Washington Redskins beat the Miami Dolphins 27-17 at the Rose Bowl in Pasadena, Calif.
1993: Los Angeles inaugurates its Metro Red Line, the city's first modern subway.
1994: Super Bowl XXVIII: The Dallas Cowboys beat the Buffalo Bills 30-13 at the Georgia Dome in Atlanta.
2000: Super Bowl XXXIV: The St. Louis Rams beat Tennessee Titans 23-16 at the Georgia Dome in Atlanta.
2009: Michael Steele is elected the first black chairman of the Republican National Committee.
 2014: An appeals court in Florence, Italy, reinstates the guilty verdict against U.S. student Amanda Knox and her ex-boyfriend for the 2007 murder of her British roommate, Meredith Kercher. (Knox would be exonerated by the Italian Supreme Court in 2015.)
2018: The body of 35-year-old actor Mark Salling, a former cast member on the TV show "Glee," is found in a riverbed area of Los Angeles in what a coroner would determine was suicide by hanging. Salling's death comes a few weeks after he pleaded guilty to possession of child pornography.