This Day in History: Jan. 22
The US Supreme Court, in its Roe v. Wade decision, legalizes abortions; Theodore Kaczynski pleads guilty to being the 'Unabomber'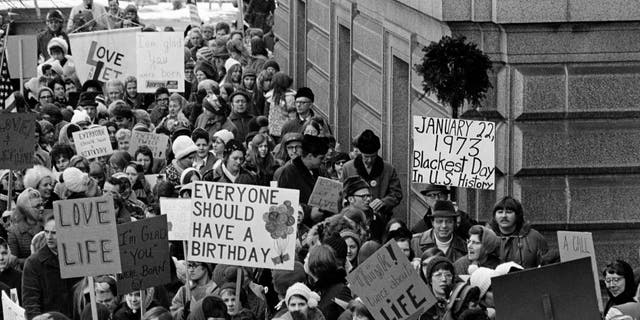 On this day, Jan. 22
1973: The U.S. Supreme Court, in its Roe v. Wade decision, legalizes abortions using a trimester approach.
Also on this day:
1498: During his third voyage to the Western Hemisphere, Christopher Columbus arrives at the present-day Caribbean island of St. Vincent.
1907: The Richard Strauss opera "Salome" makes its U.S. premiere at the Metropolitan Opera in New York City; its racy content sparks outrage and forces cancellation of additional performances.
1917: President Woodrow Wilson, in an address to Congress, pleads for an end to the war in Europe, calling for "peace without victory." (By April, however, the United States also would be at war.)
1953: The Arthur Miller drama "The Crucible," set during the Salem witch trials, opens on Broadway.
1973: Former President Lyndon B. Johnson dies at his Texas ranch at age 64.
1984: The Los Angeles Raiders march to a 38-9 victory over the Washington Redskins in Super Bowl XVIII in Tampa, Fla. Raiders running back Marcus Allen is named the game's MVP.
1987: Pennsylvania treasurer R. Budd Dwyer, convicted of defrauding the state, proclaims his innocence at a news conference before pulling out a gun, placing the barrel in his mouth and shooting himself to death in front of horrified onlookers.
1989: The San Francisco 49ers, with 3:10 left in regulation time, drive 92 yards to a touchdown to defeat the Cincinnati Bengals 20-16 in Super Bowl XXIII in Miami. John Taylor catches the winning pass from QB Joe Montana with just 34 seconds remaining. San Francisco receiver Jerry Rice is named MVP.
1995: Rose Fitzgerald Kennedy, matriarch of the Kennedy family, dies at the Kennedy compound at Hyannis Port, Mass., at age 104.
1997: The Senate confirms Madeleine Albright as the nation's first female secretary of state.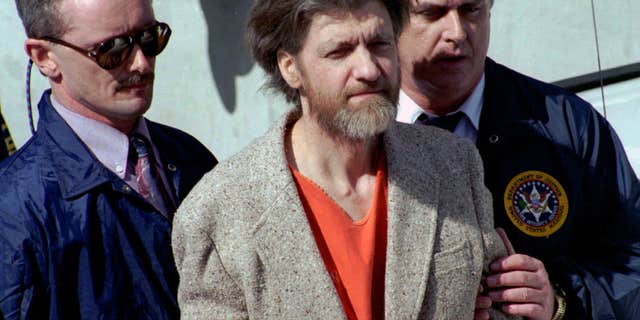 1998: Theodore Kaczynski pleads guilty in Sacramento, Calif., to being the "Unabomber" responsible for three deaths and 29 injuries in return for a sentence of life in prison without parole.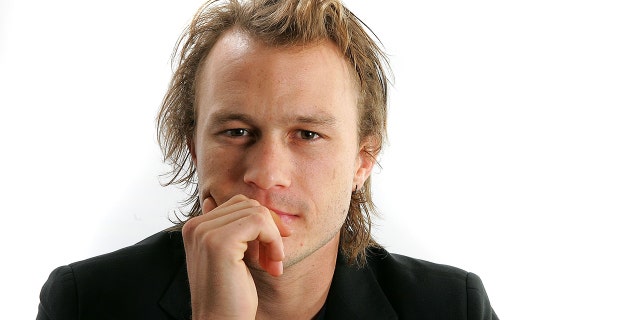 2008: Actor Heath Ledger, 28, is found dead from an accidental prescription overdose in a New York City apartment.
2008: Jose Padilla, once accused of plotting with al-Qaeda to blow up a radioactive "dirty bomb," is sentenced by a U.S. federal judge in Miami to 17 years and four months on other terrorism conspiracy charges. (The sentence would be later increased to 21 years.)
2009: President Barack Obama signs an executive order to close the Guantanamo Bay prison camp within a year. (The facility would remain in operation as lawmakers would block efforts to transfer terror suspects to the United States. President Donald Trump later would issue an order to keep the jail open and allow the Pentagon to bring new prisoners there.) 
2018: President Trump signs a bill reopening the government after a 69-hour shutdown. 
2018: Gov. Phil Scott signs legislation making Vermont the first state in the country to approve the recreational use of marijuana through the state legislature, rather than through a vote of residents.
2018: Neil Diamond announces he will retire from touring after being diagnosed with Parkinson's disease.