The troubling US post-prison experiment to 'rehabilitate' an ISIS supporter
When a young man from Minnesota's Somali community who admitted trying to join ISIS appeared for sentencing in November, the judge made him an offer: avoid more prison time and participate in an experimental "terrorist rehabilitation."
But two months ago Abdullahi Yusuf, 21, was back before the judge charged with violating the terms of his probation after watching a news documentary about western ISIS fighters in a halfway house where he is confined.
Critics say Yusuf's troubles underscore the limits of trying to rehabilitate wanna-be terrorists in the U.S.
"Terrorist rehab is a joke and a total waste of U.S. taxpayer dollars," said Col. James Williamson, who founded the group OPSEC that advocates for U.S. Special Forces. "All cases are different as are each of the individuals but as a rule, there is no such thing as rehabilitating a committed jihadist. They should be dealt with by military courts and, if not able to execute under the military courts martial, they should be locked up forever."
This latest infraction was not Yusef's first while undergoing de-radicalization in the halfway house.
After pleading guilty after his arrest in 2014, he was sent back to federal custody after a banned weapon – a box cutter – was found under his bed. His rehabilitation resumed after it was determined that the weapon belonged to a roommate.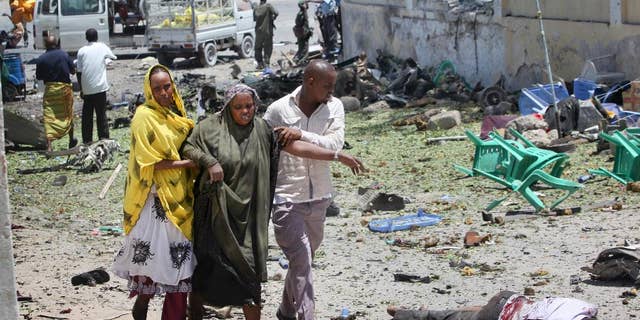 When he appeared in court in May, Minnesota Federal Court Judge Michael Davis gave Yusef another chance, sending him back to the halfway house and the rehab program with a warning that further slip-ups would see him promptly back behind bars.
The judge told Yusef authorities were "working to make you well."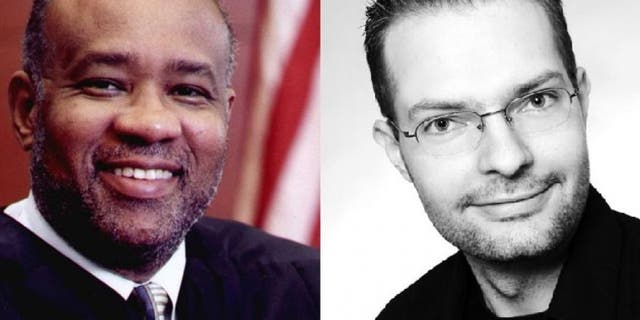 Yusef is undergoing the de-radicalization as part of a sentence of 20-years-supervised release. His sentence takes into account the 21 months he spent behind bars and his cooperation with prosecutors.
Davis has made Yusef the poster boy for the first effort in the U.S. to de-radicalize rather than criminalize the offense. The judge believed Yusuf was a candidate, finding that he had been manipulated to try and join ISIS by three older Muslim freinds who are now in prison for providing support to the terror group.
The de-radicalization effort is following in the footsteps of countries like Saudi Arabia, Egypt, Algeria and Denmark that offer rehab for terrorists. Such programs typically take several years and consist of a combination of religious teachings, creative therapies, vocational training and counseling.
Chief Kevin Lowry of the U.S. Probation and Pretrial Services to the District of Minnesota argued that terrorist rehab and de-radicalization programs are crucial for public safety, especially in Minnesota-- home to the largest Somali population in North America. In recent years more than 30 young Somali men in the state have been charged with having links to ISIS and Al-Shabab, a terror group in Somalia.
Lowry noted the trial rehab initiative is still running, and that they are continuing to train officers both in Minnesota and other states to develop new tools and strategies in the realm of rehabilitation. They are learning how the radicalization process works in the mind of a would-be terrorist and how to reverse it.
"Each individual is different, we tailor it to that person and to what enticed them. It is very important to take this seriously, we can't allow extremism to grow," Lowry said.
He stressed that more resources outside their scope are needed to really keep communities safe. As it stands, the program green-lighted by Judge Davis in Minnesota is designed to begin only at the time of arrest. Prevention programs to fight radicalization before it even starts are gaining some traction in local communities, yet it is still a relatively untouched area. Even more concerning, some experts say, is the lack of de-radicalization programs in prisons across the country.
"The probation office is only responsible for post-release, which means that for most of the defendants, the work will begin only after many years from now," said Daniel Koehler, co-founder of the German Institute on Radicalization and De-Radicalization Studies (GIRDS), whom Davis personally tasked with laying the groundwork for the first U.S program given his unparalleled global experience in the field.
Koehler was tasked with assessing the convicted terrorists and training Lowry and his probation team. Since then, he noted, little has been done and the U.S overall still lacks any "comprehensive countering violent extremism strategy within federal prisons."
HOW ISIS USES HUMAN SHIELDS IN FIGHTING COALITION FORCES
ARAB GUNMEN KILL 2 ISRAELI POLICEMEN AT JERUSALEM SHRINE
HOW TERRORISTS FREELY ENTER AFGHANISTAN AND MOVE AROUND UNHINDERED
Authorities routinely complain that federal prisons have and will continue to become breeding grounds for radicalization among inmates. Furthermore, a January report by the National Counterterrorism Center (NCTC) entitled "U.S. Homegrown Violent Extremism Recidivism Likely" stated that "at least some of the more than 90 homegrown violent extremists incarcerated in the U.S. who are due to be released in the next five years will probably re-engage in terrorist activity, possibly including attack plotting."
The Obama administration made a concerted effort to explore non-criminalization options, and an increasing number of U.N agencies – including those centered on education and development issues – have placed de-radicalization a top priority.
But the future of funding for de-radicalization programs under President Trump remains uncertain.
A Department of Homeland Security official told Fox News that they have no immediate plans to develop de-radicalization programs for convicted terrorists, but that they do support local efforts to create protocols and partnerships to conduct early interventions.
The Justice Department also stated that they were continuing to engage in outreach at the local level to "foster trust, improve awareness and educate communities" in the hopes of stopping radicalization before it starts. Yet the notion of de-radicalization and rehab rather than prison continues to generate debate.
Raheel Raza, President of the Council of Muslims Facing Tomorrow, which endeavors to reclaim Islam and opposes extremism, said de-radicalization can work – if only by "exposing the problem, educating the masses and eliminating the ideology."
"President Trump should look into how such programs have worked, keeping in mind that bringing moderate, reform-minded Muslims to the table is urgent and can give important insights," Raza said.
Leaders of other Muslim-majority countries such as Indonesia and Malaysia insist that their rehab initiatives are highly successful with low levels of re-offending. Other terrorism experts are more skeptical, and argue that these would likely be a waste of American taxpayer dollars.
"To devise a program to de-radicalize, we must first know what radicalizes them in the first place," said Samuel Tadros, a Senior Fellow at Hudson Institute's Center for Religious Freedom. "Is it merely violent acts? If that is the case, then no one is a radical until he actually commits an act, which makes the whole venture useless."