The Patriots' Super Bowl-winning ball is lost, too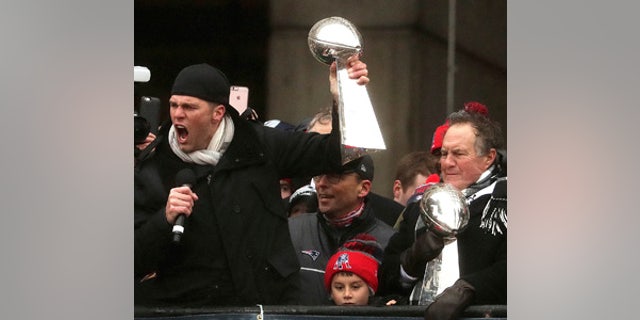 The Patriots have plenty of beer, but they are lacking in Super Bowl memorabilia.
As the search for Tom Brady's missing jersey — already deemed "the most valuable NFL collectible ever" and possibly worth as much as $500,000 — heats up, another Patriots hero, running back James White, admitted to misplacing the football he carried into the end zone in overtime Sunday night, which sent New England to a 34-28 win and sealed the greatest comeback in Super Bowl history.
"I actually don't know what I did with it," White said Tuesday on "The Dan Patrick Show," after the Patriots' booze-filled victory parade through Boston. "I left it on the ground and started running."
While White said he kept the football from the first touchdown he scored, on his way to a near-MVP performance that included three touchdowns and 139 all-purpose yards, his mind was too preoccupied to save equipment following the biggest play of his career.
Click here to read more at the New York Post.