The Latest: Wounded Colorado officer is out of hospital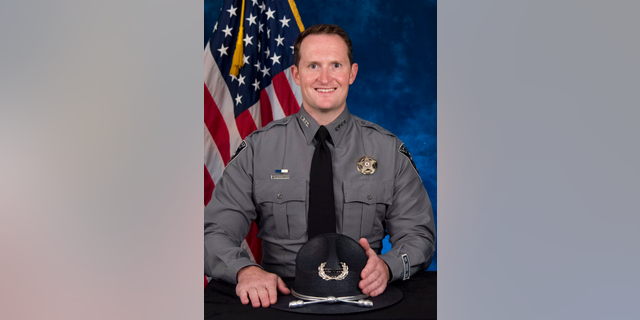 NEWYou can now listen to Fox News articles!
COLORADO SPRINGS, Colo. – The Latest on the killing of a Colorado sheriff's deputy (all times local):
10:40 a.m.
A Colorado officer wounded in a shooting that killed a fellow deputy is out of the hospital.
The El Paso County Sheriff's Office says Sgt. Jake Abendshan was treated and released Monday night after a shooting in Colorado Springs that killed 34-year-old Deputy Micah Flick.
Another deputy who was injured, Scott Stone, was still in the hospital in stable condition Tuesday.
A Colorado Springs police officer and a bystander also were wounded as officers investigated a stolen car, but their conditions haven't been released.
The shooting suspect was killed.
___
1:25 a.m.
Police in Colorado are investigating what led to the fatal shooting of a sheriff's deputy, who became the third officer to die in the line of duty in the state since New Year's Eve.
At least seven police officers also have been injured during those separate incidents.
Authorities say 34-year-old El Paso County sheriff's Deputy Micah Flick was shot Monday while investigating a stolen car in Colorado Springs, about 70 miles (110 kilometers) south of Denver.
Colorado Springs Police Chief Pete Carey told reporters that the officers "encountered an adult male suspect, a struggle ensued and shots were fired." It wasn't clear who fired or how many shots were fired.
Two other deputies, a Colorado Springs police officer and a bystander were injured. The suspect was shot and killed.