The Latest: US Marshals name suspect in Little Rock shooting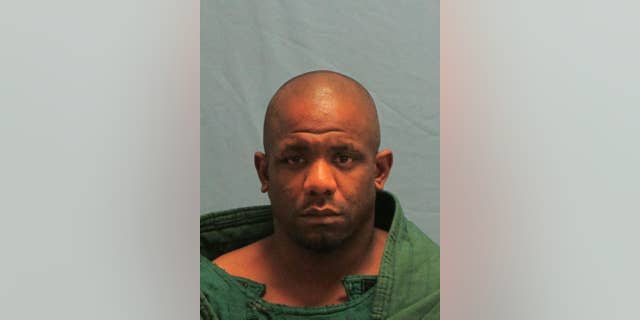 LITTLE ROCK, Ark. – The Latest on the arrest of a suspect in the fatal shooting of a 3-year-old boy in Little Rock (all times local):
7:45 a.m.
The U.S. Marshals Service says a man has been arrested in the fatal shooting of a 3-year-old boy in Little Rock during what police described as a road-rage incident.
U.S. Marshals Service senior inspector in Little Rock, Joshua Kaplan, says 33-year-old Gary Eugene Holmes was taken into custody Thursday night without incident in connection with the killing last week of Acen King.
Pulaski County jail records show that Holmes was booked at about 11 p.m. on preliminary charges of capital murder and committing a terroristic act. Court records show Holmes is scheduled for a video arraignment Friday morning. They don't list any attorney information for Holmes.
Little Rock police have said the boy was struck by gunfire while his grandmother's car was at a stop sign.
___
12 a.m.
Authorities say a man suspected of fatally shooting a 3-year-old boy in a road rage incident in Little Rock has been arrested.
The Arkansas Democrat Gazette reports that Assistant U.S. Attorney Patrick Harris said late Thursday that the man had been taken into custody.
KATV reports that Little Rock Mayor Mark Stodola told ABC News that a family member had turned in the suspect.
Police say Acen King was being taken on a shopping trip by his grandmother on Dec. 17 when a driver opened fire on the grandmother's car because he thought she "wasn't moving fast enough at a stop sign."
The grandmother, who wasn't struck, drove away and called police from a shopping center. The boy was taken to a hospital, where he died shortly after.