The Latest: Trump says Pakistan playing US for 'fools'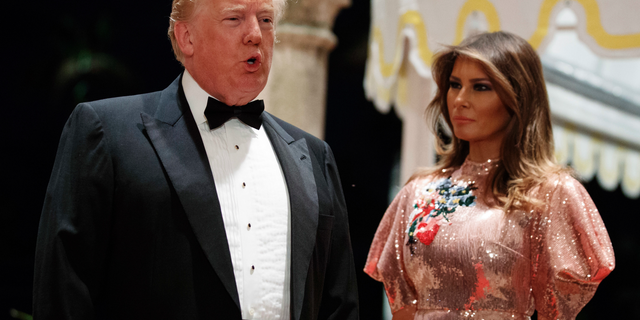 NEWYou can now listen to Fox News articles!
PALM BEACH, Fla. – The Latest on President Donald Trump, who has been at his winter home in Palm Beach, Fla. (all times local):
7:40 a.m.
President Donald Trump began the New Year by sending an angry, early morning tweet criticizing Pakistan.
Trump tweeted: "The United States has foolishly given Pakistan more than 33 billion dollars in aid over the last 15 years, and they have given us nothing but lies & deceit, thinking of our leaders as fools. They give safe haven to the terrorists we hunt in Afghanistan, with little help. No more!"
It was not immediately clear why Trump opted to tweet on Pakistan. The U.S. has long accused Istanbul of allowing militants to operate relatively freely in Pakistan's border regions to carry out operations in neighboring Afghanistan.
___
3 a.m.
Bidding farewell to 2017 with a lavish party at his private club, President Donald Trump predicted 2018 will be a "tremendous year."
Trump said Sunday that the stock market will continue to rise and that companies are going to continue to come into the U.S., at "a rapid clip." He also cited several accomplishments, including the tax overhaul, opening the Arctic National Wildlife Refuge to oil drilling, and repealing the individual mandate from the national health care law.
"It will be a fantastic 2018," a tuxedoed Trump said, as he entered the gilded ballroom at Mar-a-Lago, accompanied by first lady Melania Trump and son Barron.