The Latest: Traffic is light during border crossing closure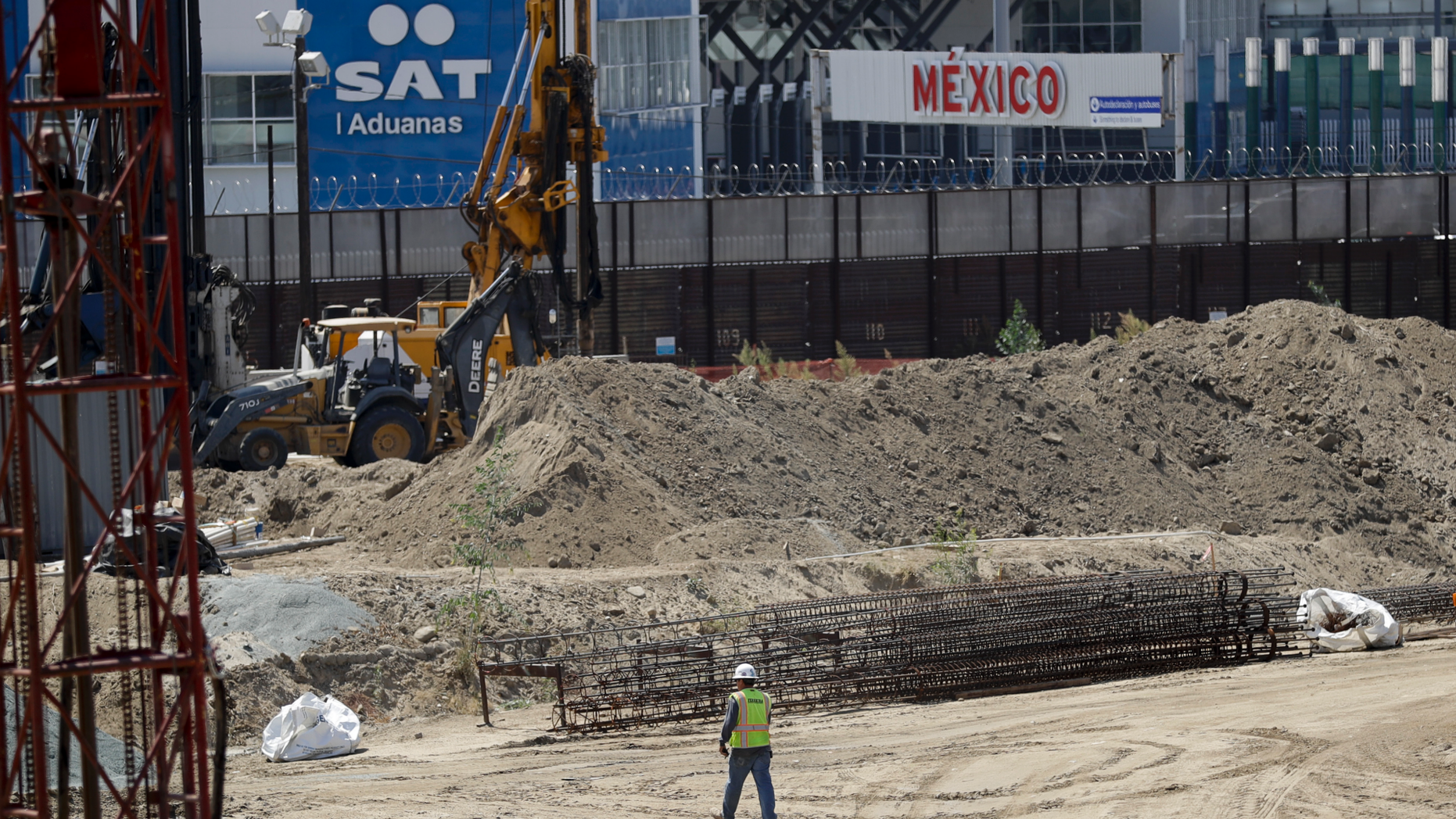 SAN DIEGO – The Latest on closing Mexico-bound car traffic at the nation's busiest border crossing for construction work (all times local):
12:15 p.m.
Detoured traffic is unusually light during the closure of all Mexico-bound car traffic at the busiest U.S. border crossing in San Diego.
U.S. authorities say people are heeding their calls to avoid driving to Tijuana, Mexico, during a 57-hour shutdown that began early Saturday. It is part of a $741 million expansion of the San Ysidro border crossing.
Motorists were detoured to a much-smaller border crossing that was showing no major delays. Some posted photos on social media showing near-empty lanes.
The General Services Administration says crews were 40 minutes ahead of schedule by late Saturday morning. A canopy had been removed, and backhoes were tearing up concrete.
After San Ysidro reopens at noon Monday, lanes will be partially closed until spring 2019 before construction is finished.
___
8:30 a.m.
The busiest border crossing in the United States has officially closed for the weekend to travelers who normally drive through it daily to Mexico.
The San Ysidro Port of Entry connecting San Diego to Tijuana closed at 3 a.m. Saturday and will remain closed until noon Monday for work on a $741 million expansion project.
The expansion is believed to be the largest renovation of a crossing along the nearly 2,000-mile-long U.S.-Mexico border. It has been in the works for years to ease congestion and boost cross-border commerce.
Authorities have warned that the closure for southbound traffic may cause a massive traffic jam and become a monumental headache for border businesses, workers, tourists.
U.S. officials have advised drivers to use the much smaller Otay Mesa crossing to the east.