The Latest: Suspect in abduction case facing murder charges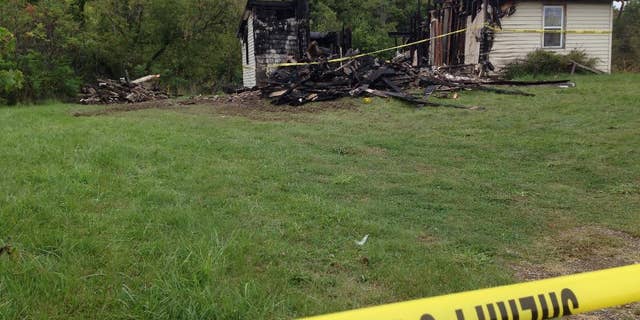 NEWYou can now listen to Fox News articles!
ASHLAND, Ohio – The Latest on an Ohio abduction case that led police to a kidnapping suspect and the remains of three people (all times local):
3 p.m.
An Ohio man arrested after a woman called 911 to report being held captive has been charged with two counts of murder and one count of kidnapping.
The Ashland County prosecutor said Thursday that 40-year-old Shawn Grate is charged with killing Stacey Stanley and a second woman whose body hasn't yet been identified.
Prosecutor Christopher Tunnell says Grate abducted the woman who called 911 so he could have sex with her.
Authorities are trying to identify a third body found inside a house in neighboring Richland County.
It's unclear whether Grate has an attorney.
___
12:15 a.m.
A decision on additional charges in the case of an Ohio man arrested at a house where two bodies were found will come on Thursday.
Authorities are working to identify one of those bodies as well as a third body found at a house in neighboring Richland County.
A woman's report that she was being held captive at a home in Ashland led to the arrest of Shawn Grate, a murder confession and the discovery of the remains of the three other people.
Grate remains jailed on an abduction charge. It was not immediately clear if the 40-year-old, who is homeless, has an attorney.