The Latest: Searchers describe finding 3-year-old's body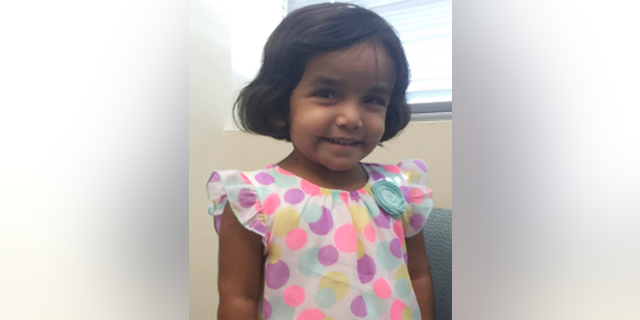 DALLAS – The Latest on the disappearance and death of a 3-year-old suburban Dallas girl (all times local):
10:35 a.m.
A team of volunteer search and rescue dog handlers who helped search for a slain toddler in Texas say the dog that helped find her caught a scent from a long distance and went to an area not scheduled to be searched.
The dog would find 3-year-old Sherin Mathews' body inside of a drain under a road on Sunday. Handler Jerry Seevers with MARK9 Search & Rescue tells KXAS-TV in Fort Worth that the windy conditions after rain the night before were perfect for the dogs to catch a scent.
Sherin's adopted father, Wesley Mathews, has been arrested on a charge of felony injury to a child. He told police that Sherin had choked to death while drinking milk in the middle of the night
A call to his attorney wasn't immediately returned Friday.
___
3:10 a.m.
The manager of the Indian orphanage where Sherin Mathews was adopted remembers the toddler was cheerful, healthy and eating well and her prospective parents eager to hear her voice a year ago.
So she wants answers about what happened before the girl's body was found in a Texas culvert and her father was jailed, allegedly telling police the 3-year-old needed a special diet and choked to death on milk.
The claim that Sherin was malnourished and needed to eat at odd hours puzzles Babita Kumari, who managed the orphanage in eastern India where the girl had lived since infancy.
Kumari said in an AP interview, "Look at the photos of the child. Does she look malnourished?"