The Latest: Police say 5 shot near Minneapolis protest; no one in custody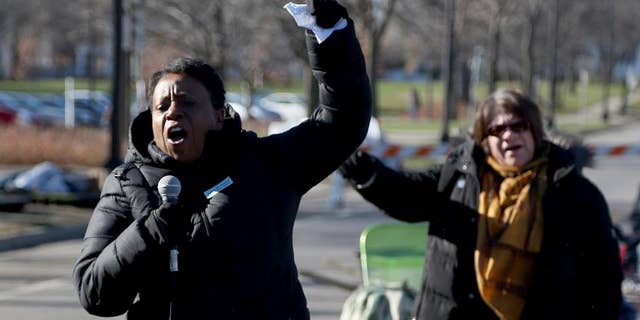 NEWYou can now listen to Fox News articles!
MINNEAPOLIS – The latest in the investigation into the fatal shooting of a black man by Minneapolis police that has sparked days of demonstrations (all times local):
1 a.m.
Minneapolis police say five people were shot near the site of an ongoing protest over the fatal shooting of a black man by a police officer, and they are seeking help in identifying suspects.
A news release from Police Department spokesman John Elder says officers responded to the sound of gunshots around 10:40 p.m. Monday and 911 calls shortly after reported five people had been shot.
The statement says dozens of officers responded to assist victims at the scene a block north of the police department's 4th Precinct, which has been the site of protests since the shooting of 24-year-old Jamar Clark on Nov. 15.
No suspects are in custody. Police are interviewing witnesses and asking anyone with information to come forward.
Elder says three victims were taken to a hospital in a private vehicle, and two were transported by ambulance. All had injuries that were not life-threatening.
The statement says the department has additional uniformed officers in the area for extra security.
___