The Latest: Police ambush killer back in court for sentence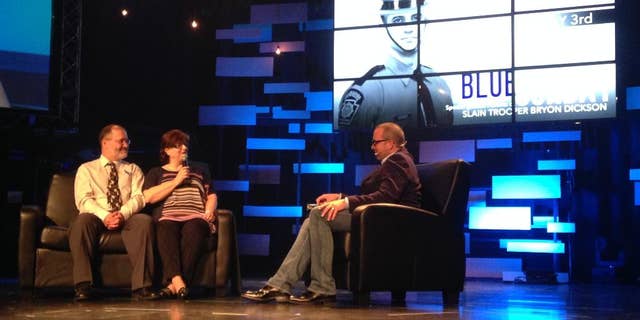 NEWYou can now listen to Fox News articles!
MILFORD, Pa. – The Latest on the trial of a gunman who shot two Pennsylvania troopers at their barracks (all times local):
12:40 p.m.
The gunman who shot two Pennsylvania troopers at their barracks, killing one, has arrived at a courthouse to be formally sentenced to death.
A judge is scheduled to impose the death sentence on Eric Frein (freen) on Thursday after a jury decided he should receive a lethal injection for the 2014 ambush in the Pocono Mountains.
Frein killed Cpl. Bryon Dickson II and left Trooper Alex Douglass with permanent injuries.
Jurors deliberated more than four hours late Wednesday before giving Frein the death penalty.
___
1:10 a.m.
The bell atop the Pike County Courthouse last tolled the fate of a condemned killer in the 1980s.
On Wednesday, it rang again.
Eric Frein (freen), the would-be revolutionary who shot two Pennsylvania troopers, one fatally, was sentenced to death late Wednesday.
The jury's decision that Frein should die by lethal injection brought a shout of "yes!" from a gallery that included high-ranking state police brass, the slain officer's mother and the trooper who suffered debilitating injuries after Frein shot him with a high-powered rifle.
District Attorney Ray Tonkin says the jury delivered a penalty that is "so richly deserved" by Frein.
His lawyers promise an appeal.