The Latest: Passengers take flight delays in stride after FAA announces technical problem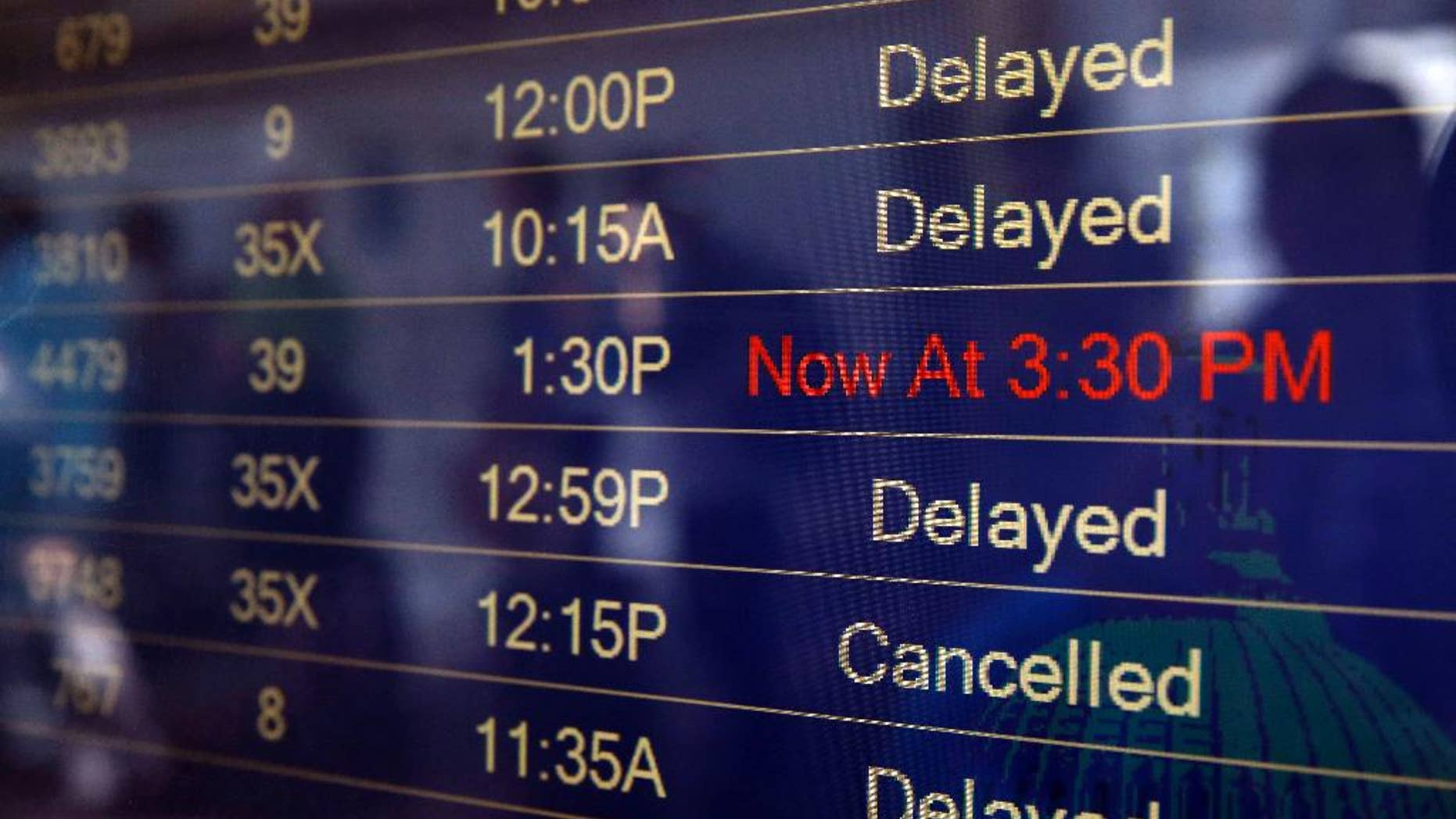 WASHINGTON – The latest after a technical problem caused widespread flight delays at airports in spots along the East Coast. (All times are local):
3 p.m.
Travelers encountering flight delays after a technical problem grounded planes in New York City and Washington are taking it in stride.
Kate Smith, of Bethesda, Maryland, was sitting on a JetBlue plane at Boston's Logan International Airport on Saturday, trying to get home to her two cats after a vacation in Boston and Maine. Her flight was supposed to leave at 12:45 p.m., but the delays persisted by 2:30 p.m.
The pilot first announced the plane would be able to take off and fly at a lower altitude. But later, the pilot said there were too many flights at the lower altitudes and they would have to wait.
Smith said JetBlue was keeping passengers comfortable by providing snacks and drinks and allowing passengers off to make other travel arrangements.
The FAA said "technical issues" at an air traffic control center in Virginia were to blame for the delay.