The Latest: Man accused of helping kill 4 rejects plea deal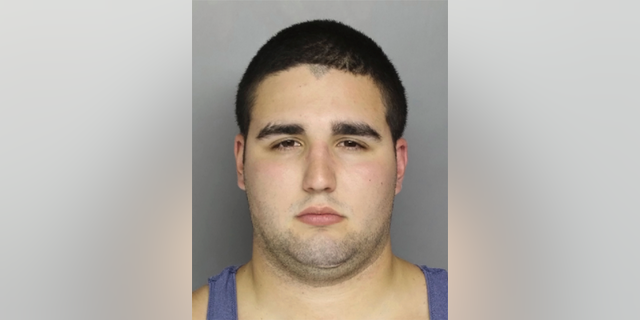 DOYLESTOWN, Pa. – The Latest on a court hearing for two cousins accused of killing and burying four men outside suburban Philadelphia (all times local):
3 p.m.
A man accused of helping his cousin kill four young men at a suburban Philadelphia farm has rejected a plea deal and prosecutors say they will now seek the death penalty against him.
Sean Kratz stunned prosecutors and victims' relatives Wednesday in turning down what his lawyer said was the prosecution's final offer.
The deal would have given the 21-year-old Kratz a prison sentence up to 118 years. He says he'll challenge the charges at trial.
Kratz was charged in three of the deaths but would have pleaded guilty to murder and conspiracy charges for one victim, Dean Finocchiaro.
Kratz's cousin, Cosmo DiNardo, faces life in prison after pleading guilty Wednesday to charges related to all four killings.
DiNardo's lawyer has said he'd plead guilty to avoid the death penalty.
___
11:10 a.m.
One of two cousins has pleaded guilty to murder charges in the gruesome killings of four young men whose bodies were found buried on a suburban Philadelphia farm.
Cosmo DiNardo faces life in prison under the terms of the deal reached Wednesday.
His cousin, Sean Kratz, is expected to plead guilty to charges related to his involvement in the deaths of the men, ages 19-22, last July.
The 21-year-old DiNardo pleaded guilty to charges including first-degree murder, conspiracy, robbery and abuse of a corpse.
DiNardo's lawyer has said he'd plead guilty to avoid the death penalty.
DiNardo was once committed, but lawyer Fortunato Perri said mental health professionals weren't sure they could present an insanity defense.
A woman in the packed courtroom gallery wept as DiNardo entered his plea.
___
12:05 a.m.
Two cousins charged in the deaths of four young men found buried on a suburban Philadelphia farm are expected to resolve their criminal case without a trial.
Cosmo DiNardo and Sean Kratz, both 21, will be in court on Wednesday for hearings seen as the final step in closing the matter.
Police found the missing men, ages 19 to 22, after a grueling, five-day search last July. Three were lit on fire and placed 12-feet (3-meters) deep in an oil tank converted into a pig roaster.
DiNardo allegedly lured them to his family's 90-acre (36-hectare) farm under the guise of making marijuana deals.
Kratz is charged in three of the deaths.
DiNardo is charged in all four. His lawyer says he confessed to avoid the death penalty.