The Latest: Gang member sentenced in Chicago train theft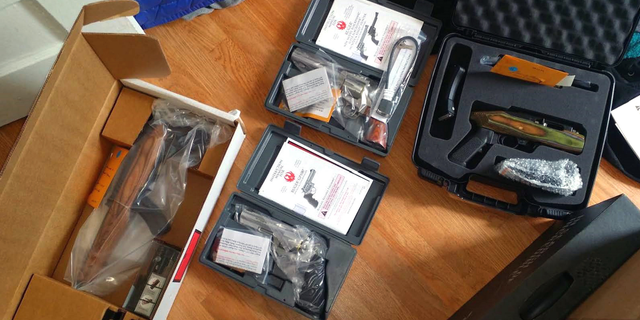 CHICAGO – The Latest on the sentencing of a Chicago street-gang member for stealing some 100 guns from a South Side rail yard (all times local):
4:40 p.m.
A federal judge has handed a Chicago street-gang member a stiff, 10-year prison sentence for helping to steal 100 new guns from a Norfolk Southern rail yard. He called him a "serial train robber" whose thefts made city gun violence worse.
A prosecutor told Tuesday's sentencing there's a little known but active criminal "subculture" that targets trains passing through the nation's No. 1 rail hub. Christopher Parente said some railways write it off as a cost of doing business.
Andrew Shelton had been convicted and sentenced to a few years in prison six previous times for stealing bicycles, tennis shoes and other items from trains.
But Judge John Tharp said stealing guns was something far worse. And he said Shelton should have known better than anyone how guns shatter lives since he lost his own dad to guns. But Tharp said Shelton and the other thieves "only saw dollar signs" when they saw the guns.
____
5:45 a.m.
A purported street gang member is set to be sentenced for the heist of 100 newly minted guns that put a focus on security at a major Norfolk Southern rail yard in a high-crime part of Chicago.
Andrew Shelton's sentencing Tuesday is for stealing revolvers, rifles and other guns off a freight train that had stopped overnight at the South Side facility in 2015. Three such thefts occurred from 2014 to 2016.
Prosecutors say the guns fell quickly into the hands of gangs and drug dealers. They've linked those weapons to Chicago's gun violence.
Shelton is the first of eight defendants up for sentencing. Prosecutors are seeking an 11½-year prison term. They say the 43-year-old Shelton received less time for six previous train-theft convictions and those sentences didn't deter him.