The Latest: Family, friends recall slain doctor as generous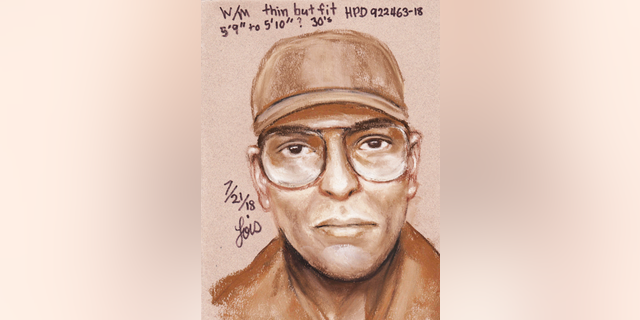 HOUSTON – The Latest on the shooting of a doctor as he rode his bike.(all times local):
4:35 p.m.
Family, friends and patients are describing a Houston cardiologist fatally shot while riding his bicycle to work as a humble and generous person.
They say Dr. Mark Hausknecht deeply cared about his patients, volunteered in his community and cared about the environment, often recycling cans on his daily commute on his bike.
Houston police on Monday continued pursuing several leads in the Friday death of Hausknecht, who once treated former President George H.W. Bush. Police also released a composite sketch of the suspected gunman.
Dr. Neal Kleiman, who knew Hausknecht for more than 30 years, says Hausknecht was always kind and compassionate with his patients.
In a statement, Hausknecht's wife, Dr. Georgia R. Hsieh, called for "sensible gun laws" after her husband's death.
___
10:15 a.m.
Authorities in Houston have released a composite sketch of the man suspected of fatally shooting a cardiologist who once treated former President George H.W. Bush.
Dr. Mark Hausknecht was shot to death while riding his bicycle to work Friday morning at Texas Medical Center. Police have said the shooter rode past Hausknecht, then turned around and opened fire.
The suspect sketch released over the weekend depicts a man wearing glasses and a cap. Police have also released surveillance photos, taken from a distance, that appear to show the bicyclists crossing paths.
Authorities are investigating whether the killing was targeted or random.
Hausknecht treated Bush in February 2000 for an irregular heartbeat after the ex-president complained about lightheadedness while visiting Florida.