The Latest: Ann Coulter rejects Berkeley's May speaking date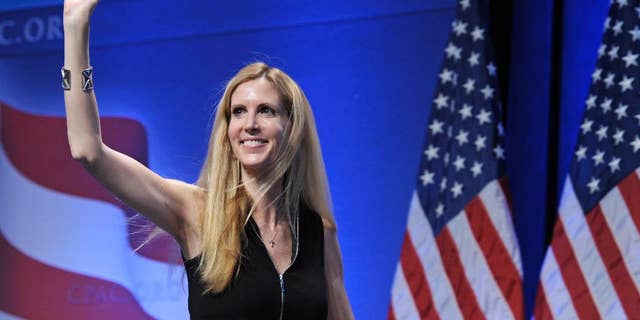 BERKELEY, Calif. – The Latest on Ann Coulter speaking at Berkeley (all times local):
5:15 p.m.:
Ann Coulter is rejecting the University of California, Berkeley's request for her to change the date of a planned speaking appearance at the school to an alternate date in May.
The conservative author tweeted Thursday: "I'm speaking at Berkeley on April 27th, as I was invited to do."
Coulter's comment came hours after university officials reversed an earlier decision to call off the event citing concerns of violence. Officials offered Coulter the alternate date of May 2.
She was invited to speak by campus Republicans.
The university says it has specific intelligence of threats that could pose a danger to Coulter and expected protesters, but could offer her a safe alternative venue next month.
___
1:40 p.m.
University of California, Berkeley officials say they have a "grave concern" of violence on campus if Ann Coulter follows through on her threat to speak next week on campus.
Officials instead are proposing an alternate date next month.
Chancellor Nicholas B. Dirks said Thursday that police have "very specific intelligence regarding threats" and urged the conservative author to come May 2 instead.
UC Berkeley announced a day earlier that it was calling off Coulter's planned April 27 speaking event because of security concerns, prompting Coulter to say she plans to come anyway.
Dirks said Coulter's reaction led him to launch an expanded search for an "appropriate, protectable venue."