The Latest: 3 connected to San Bernardino shooter arrested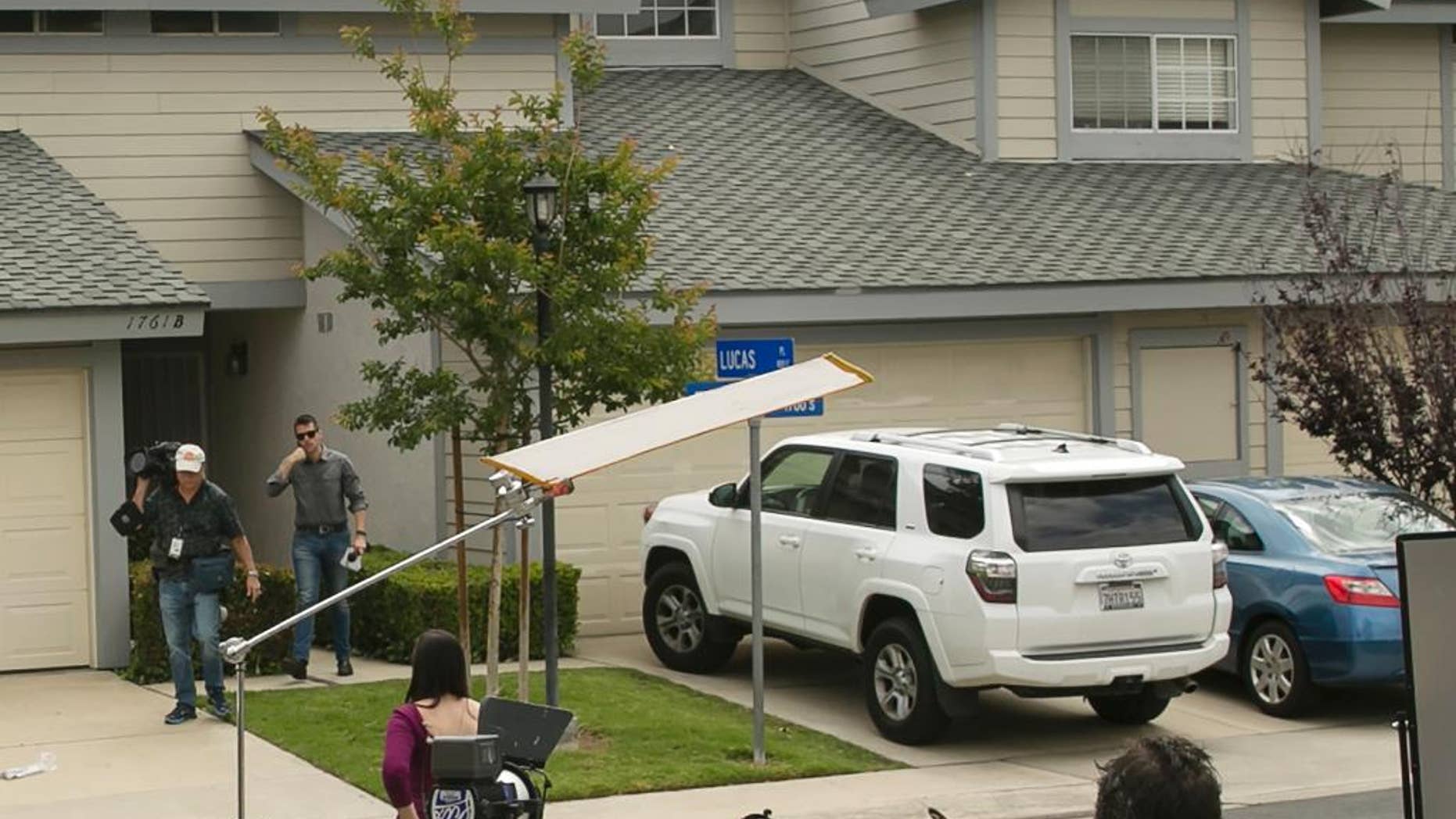 LOS ANGELES – The Latest on warrants served in a marriage fraud investigation stemming from the December terror attack that killed 14 in San Bernardino (all times local):
10:10 .m.
Federal prosecutors say three people connected to one of the San Bernardino shooters have been arrested in a marriage fraud conspiracy.
The U.S. Attorney's Office said Thursday that those arrested include the brother and sister-in-law of shooter Syed Rizwan Farook. The third person arrested is the wife of Enrique Marquez Jr., a friend of Farook's who has been charged for his alleged role in aiding the violence.
The two women arrested are Russian immigrants.
Prosecutors say the three participated in a marriage fraud conspiracy that involved lying under oath to obtain immigration benefits.
Attorneys representing the Farook family didn't immediately return calls for comment.
___
9:30 a.m.
The FBI and other law enforcement agencies have served warrants at two Southern California locations in connection with the December attack that killed 14 people in San Bernardino.
FBI spokeswoman Laura Eimiller confirmed Thursday that warrants were served in the cities of Corona and Ontario. She says it's an investigation stemming from the San Bernardino attack, but she declined to elaborate.
Eimiller says the U.S. attorney's office is expected to issue a statement.
The December attack on a gathering of San Bernardino County environmental health workers was carried out by a co-worker and his wife. In addition to those killed, 22 were wounded.
The shooters died in a gunbattle with police.