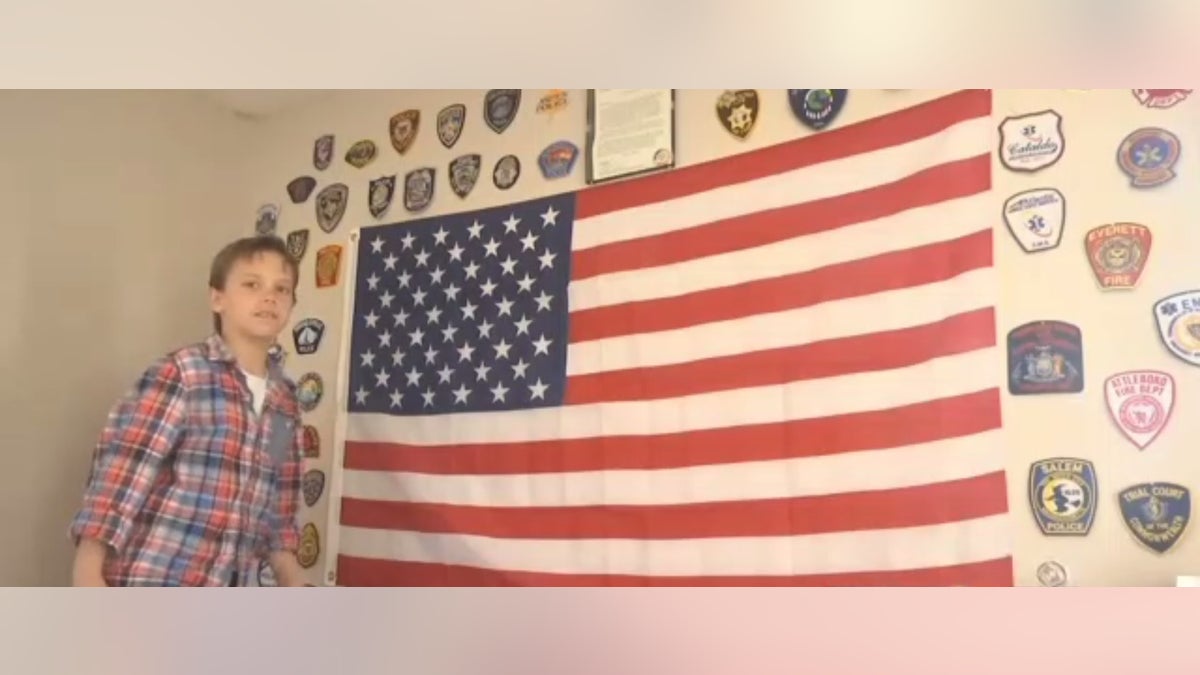 When Jacob Rieger grows up, he wants to be a superhero. But he's not talking about comic books.
DASHCAM SHOWS K-9 TAKING DOWN KNIFE-WIELDING SUSPECT
To this 10-year-old, there's no difference between Batman, Superman, and the everyday heroes who protect Las Vegas. "They keep people safe -- like if they do something bad they still help them, and they go out every day and protect us."
In July, Jacob said he saw something on the news: five police officers killed in Dallas, nine others injured.
GROWING NUMBER OF WOMEN LEADING POLICE DEPARTMENTS ACROSS USA
"When I heard police were dying and stuff, that made start wanting to give them little notes," he said.
And that's just what he did. "If they're having a bad day that might make them feel better."
The card comes with a handwritten note and a sticker of a superhero, for Jacob's superheroes. One note reads, "Thank you and stay safe. From Jake."
Jacob has passed out about 50 of these notes. "Right after we run out we make more."
Jacob also sends thank-you letters to law enforcement agencies around the country. Jacob says they usually respond with a letter, and a badge.
"I got a big American flag to go around, in the middle of it all, because police- they help America," he said.
Jacob's mom, Rebecca Maguire, helps him send his letters. "When it was mentioned maybe Jacob can make a difference and get other kids involved and maybe do nicer things for the police, then we said okay."
Jacob says sometimes he hears people talking badly about police, but he hopes his story makes people think twice.
You can probably guess what Jacob wants to be when he grows up: a police officer.