Texas woman slips loaded gun into jail inside bra, report says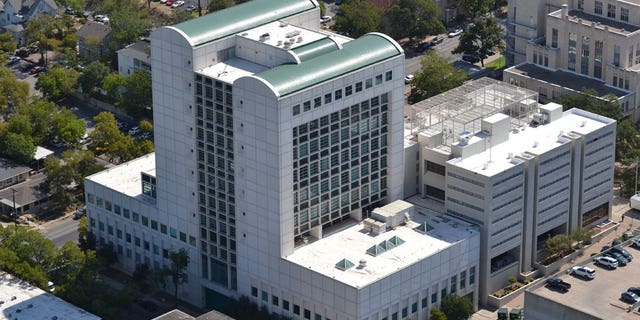 NEWYou can now listen to Fox News articles!
A corrections officer found a loaded gun while patting down a woman in a Texas jail -- after she apparently hid the weapon inside her bra.
The weapon seemed to slip past the routine pat-down at the Travis County Jail after the unnamed woman's DWI arrest on May 29, the Austin American-Statesman reported Tuesday. The female corrections officer discovered the loaded gun in the suspect's bra.
This was not the first time Austin police recently missed a weapon on initial search. In January, 19-year-old Zachary Khabir Anam killed himself in the backseat of a cop car after being arrested for shoplifting at a local mall.
TEXAS WOMAN DIES WHILE SNORKELING IN FLORIDA KEYS
Records from the Travis County sheriff's office showed that between 2013 and 2016, one gun, one stun gun, 40 knives and four razor blades went undetected until they were found by corrections officers, the Austin American-Statesman added.
Austin interim Police Chief Brian Manley told the newspaper, "We have training and protocols to address the appropriate techniques of frisking and searching suspects. The dangers posed by missing a weapon on a suspect cannot be overstated."
The department was investigating how the weapon initially went undetected.