Texas woman caught on video dropping toddler at stranger's front door blames address mix-up
A Texas woman could face child abandonment charges after surveillance video allegedly captured her leaving a friend's 2-year-old child on a stranger's porch and fleeing the scene -- but the woman says the whole situation is a misunderstanding.
A brief search for the boy's family eventually turned up the child's father, who was not identified. The man lived nearby and was located early Thursday when unsuspecting reporters approached him for an interview and asked him about the mystery boy in the grainy footage.
"Detectives learned the father of the child received a text from the mother of the child…that a friend was going to drop off the child in the early afternoon [Wednesday]," Montgomery County Lt. Scott Spencer said at a news conference.
But the 2-year-old wasn't dropped off in the afternoon, and the father eventually left his house.
Sometime later, the unidentified woman who'd been taking care of the child, walked up to a house she says she believed belonged to the boy's father, knocked on the door, rang the bell and ultimately left the toddler standing alone as she drove away.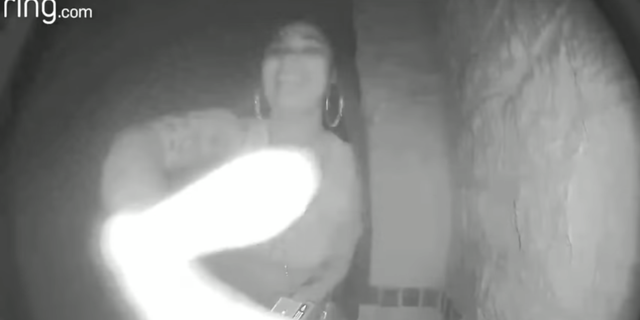 The woman's vehicle is seen speeding away as the child looks back, apparently confused. The puzzled homeowner opened the door to find the child by himself and called 911 just before 8:30 p.m.
"I was gut-wrenched [watching the surveillance video]," Spencer said. "It was very alarming and very disturbing and my heart was hurting for the child."
But the woman seen in the video says she just made a mistake.
It turns out the house the child was left as was next door to the father's residence, which bolsters the woman's claim she got the address confused. It's still unclear, however, why she left the boy alone on the porch.
Spencer said officers initially canvassed the area and knocked on all the doors in the neighborhood searching for the boy's family. He added they initially didn't know the father lived next door because the man wasn't home when police combed the area.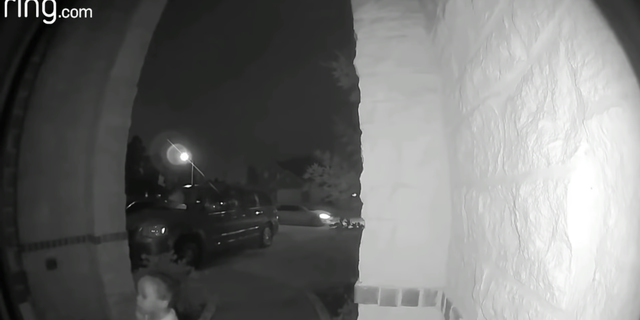 Police are now questioning the toddler's mother, who was reportedly at the hospital and unaware of the drama unfolding.
Spencer said investigators will soon be interviewing the woman who dropped the child off to determine why she ran from the house and failed to confirm an adult was home. Authorities are weighing child abandonment charges.
The child has been placed with a foster family as officials determine who to release him to.