Texas veteran wants to find vandals who tore down his flag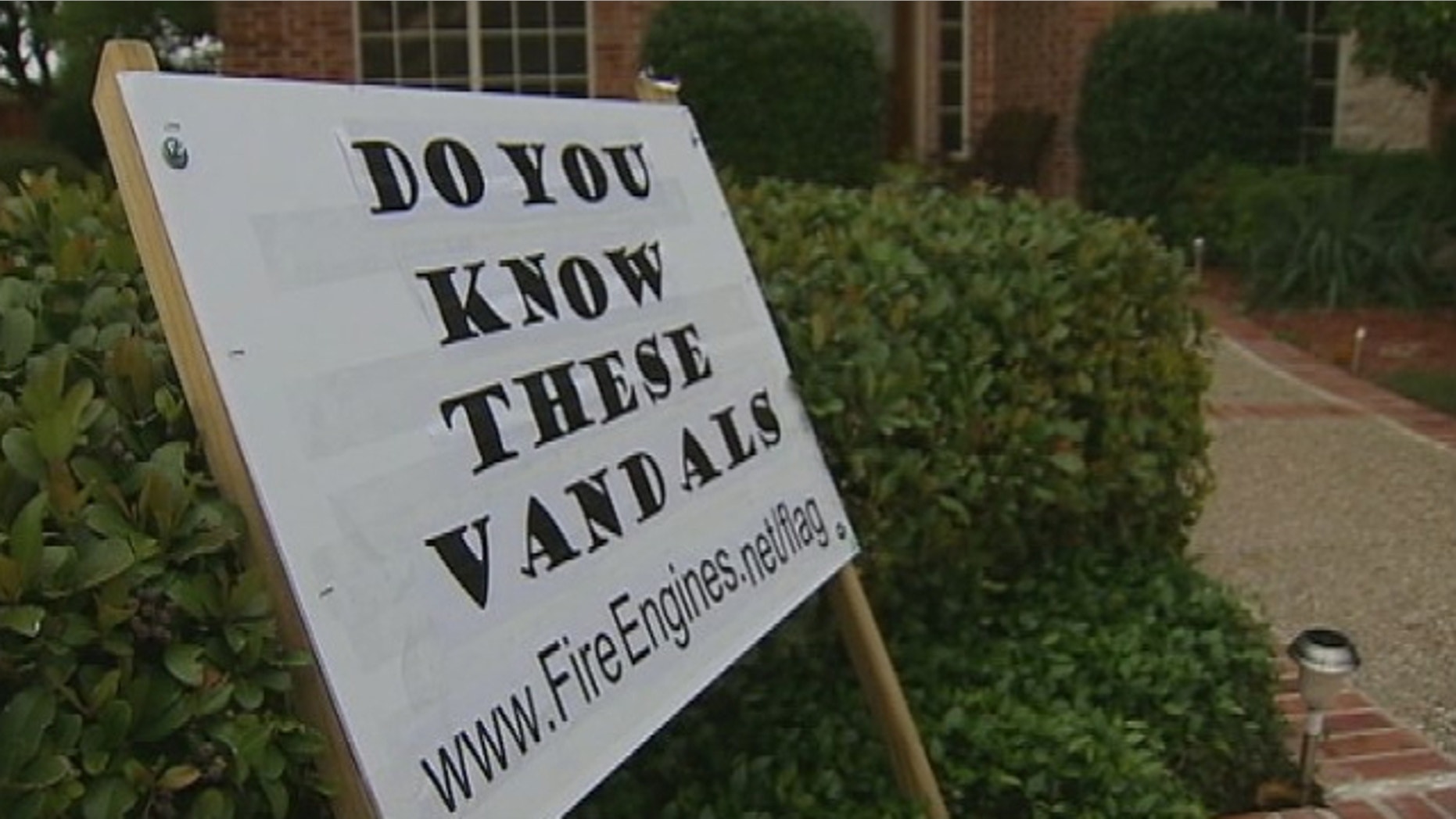 A Vietnam War veteran in North Texas wants three teenage vandals to answer for tearing down the American flag in front of his home for the third time.
The flag at Larry Lorance's Plano home was torn down a third time last week, but he hasn't filed a police report because he doesn't think it will do anyone any good, MyFoxDFW.com reported.
Instead, after the second time, he installed a surveillance camera - and it caught the act of vandalism in progress. The video has been broadcast on local Dallas television.
Lorance told KTVT-TV that he didn't call police because he didn't want the teenage vandals to get a record. But he has posted the video online, at http://www.fireengines.net/flag , in hopes of identifying the vandals.
"A lot of men and women gave their lives for this flag. As an American, and as a veteran, I was offended by that," Lorance said.
He said the damaged flag will be properly destroyed by a local Veterans of Foreign Wars chapter this weekend.
Lorance wants the vandals to replace the flag and to volunteer at a Veterans Administration hospital.
"These kids need to step up, say 'I did this.' I'll shake their hands and say 'thank you for standing up and being a man, let's take care of it,'" he said.
The Associated Press contributed to this report.
Click here for more from MyFoxDFW.com.