Texas veteran, 90, injured after block of asphalt hits him from overpass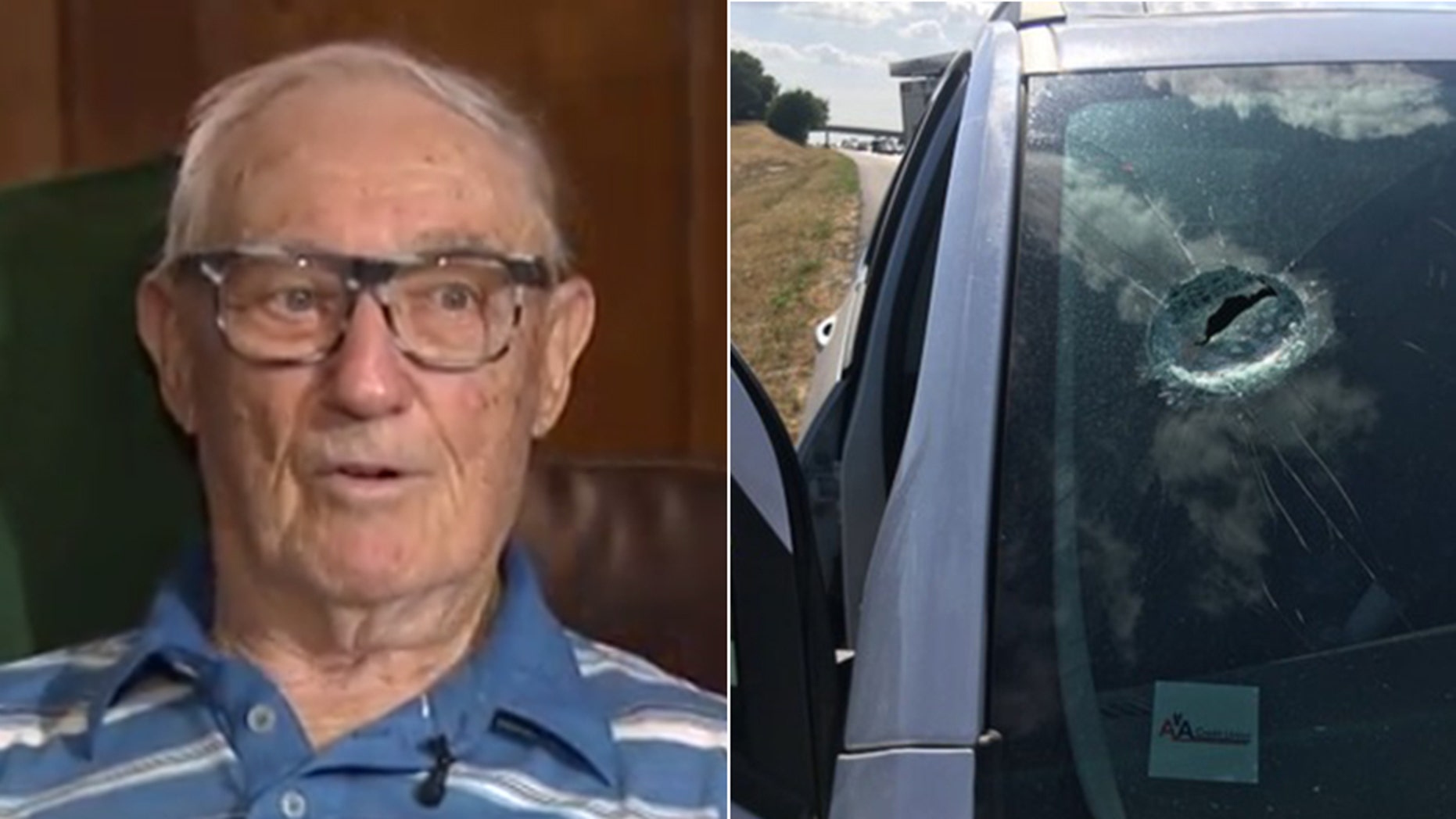 A 90-year-old Texas veteran is recovering Tuesday as police are searching for a group of teens who reportedly hurled a chunk of asphalt through the windshield of a car he was traveling in over the weekend.
Raymond Mikeska of Fort Worth suffered a chest injury Sunday evening after the asphalt came raining down from an overpass along Interstate-30.
"It just happened just like that," he told Fox 4, adding that he heard a loud thud as his great-granddaughter was driving the car. "My eyes, I just didn't see it."
Coming down at a rapid pace, the rock hit him directly in the chest as he sat in the passenger's seat.
The station reported that Fort Worth Police are now trying to track down the kids believed to be responsible for the incident.
Mikeska's great-granddaughter Cindy Boyd said she immediately pulled over after the rock came into the car.
"My father raised his shirt up to me," she said. "And he was just covered in glass."
Boyd said she looked up at the kids who she says threw the asphalt, and they "just walked off" in a nonchalant manner.
"They didn't run. They weren't afraid. It did not bother them," she told Fox 4.
Mikeska, a former Army football player, says he is thankful that he wasn't hit in a more critical area of the body.
"It could have hit me more in my face, across my eyes or something like that or forced to hit my forehead," he said. "It could have killed me very easily."