Texas teen, girlfriend hired gunman to kill man's jeweler father, police say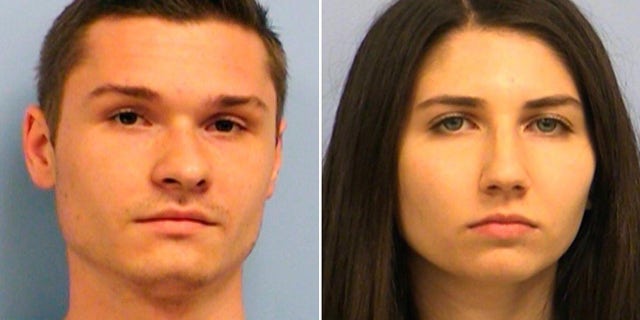 NEWYou can now listen to Fox News articles!
A Texas teen and his girlfriend were charged with hiring a hitman to kill the man's jeweler father, who was gunned down in March during a break-in, authorities said Wednesday.
Nicolas Patrick Shaughnessy and Jaclyn Alex Edison, both aged 19 and from College Station, were arrested on a count of criminal solicitation to commit capital murder, Travis County officials said.
Deputies discovered Theodore Shaughnessy dead in his home with multiple gunshot wounds on March 2 after Corey Shaughnessy, the teen's mother, called 911 to report an intruder at the home, investigators said. Authorities said the murder-for-hire plot called for the mother to be killed as well, but she was unharmed. The family dog was killed in the break-in.
Theodore Shaughnessy was the owner of Gallerie Jewelers in Austin. The company said on its Facebook page in late April that Nicholas Shaughnessy was set to take over the jewelry shop.
An obituary for the elder Shaughnessy published in the Austin American-Statesman said he was "a proud father to his son, Nicolas."
Nicholas Shaughnessy allegedly asked multiple people whether they would be willing to get paid to kill someone in the months before the shooting, investigators said. The teen claimed he'd received roughly $8 million from life insurance policies in the deaths of his parents and the sales of their home and jewelry store, investigators said.
Authorities said they found ammunition in the defendants' home that matched casings found at the crime scene.
It's unclear what role Edison, a New Jersey native who was a freshman at Texas A&M, played in the alleged hitman killing. Police said Edison was calm when she was talking to investigators but broke down when she was told she would be tested for "gunshot residue," according to KYTX-TV.
The gunman has yet to be caught. Sheriff's spokeswoman Kristen Dark said that detectives "are following new leads in the case."
The pair were being held at the Travis County Jail. Shaughnessy's bail was set at $3 million, while Edison's bail was at $1 million.
The Associated Press contributed to this report.