Texas school shooting victim's family sue suspect's parents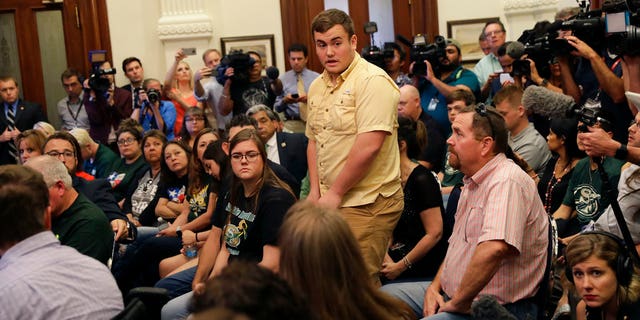 The family of one of the students killed in a Texas high school shooting filed a lawsuit Thursday against the suspect's parents, claiming the father didn't properly secure weapons and the parents were negligent in entrusting their son with firearms.
Christopher Stone and Rosie Yanas, whose son Chris Stone, 17, was killed, filed the lawsuit in Galveston County. Stone's funeral was Friday.
Authorities have charged Dimitrios Pagourtzis, 17, a Santa Fe High School student, with capital murder in the May 18 attack that killed eight students and two substitute teachers. Investigators said Pagourtzis used a shotgun and pistol belonging to his father that had been kept in a closet.
Texas law states that guns can't be made accessible to minors, with exceptions such as hunting or when under parental supervision. Parents can be charged with a misdemeanor punishable by up to one year in jail and $4,000 in fines if the child fires a weapon and causes serious injury or death.
Texas law also requires gun owners to "take steps that a reasonable person would take to prevent the access to a readily dischargeable firearm by a child, including but not limited to placing a firearm in a locked container or temporarily rendering the firearm inoperable by a trigger lock or other means."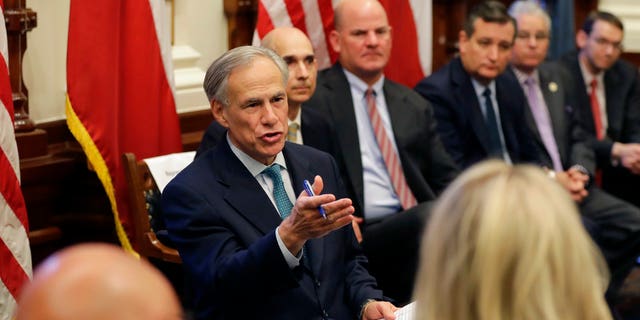 Gov. Greg Abbott, a Republican and a staunch supporter of gun rights, said this week that he's open to strengthening laws on gun storage and reporting lost or stolen weapons.
At a Friday event organized by March For Our Lives, a group of Santa Fe High School students called for stronger home gun storage laws and enhanced security at schools and mental health background checks for anyone trying to buy a firearm.
Student Bree Butler said she supports gun ownership and her family owns guns, but they are locked safely away and she doesn't have combination to the gun locker.
"It's so important that we understand that none of us are trying to take your guns away," Butler said.
It's so important that we understand that none of us are trying to take your guns away.
Mourners also gathered Friday in the Houston suburb of Crosby for 15-year-old Christian Riley Garcia who died in the attack.
Stone was buried in League City. Substitute teacher Cynthia Tisdale, who was married for nearly 40 years and had three children and eight grandchildren, was buried in Dickinson.
The Associated Press contributed to this report.