Texas school shooting suspect on suicide watch
NEWYou can now listen to Fox News articles!
The suspected gunman in a mass shooting at a Texas high school that left 10 people dead is under suicide watch at the Galveston County Jail, officials said Monday.
Dimitrios Pagourtzis Jr., 17, is being held on capital murder charges after he allegedly opened fire at Santa Fe High School on Friday.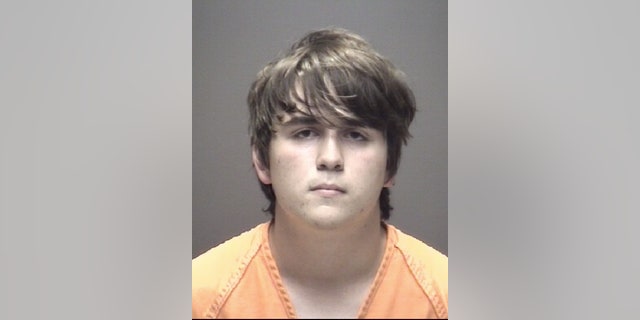 Eight of the 10 people police say he fatally shot were students, and the other two were substitute teachers. Thirteen others were injured in the shooting.
WHY THE TEXAS SCHOOL SHOOTING SUSPECT CAN'T RECEIVE THE DEATH PENALTY
Galveston County Sheriff Henry Trochesset at a news conference Monday revealed more information about Friday's timeline, telling reporters that it took four minutes for school resource officers to engage with the gunman.
The sheriff added that 200 law enforcement officers rushed to the school district in response to the shooting, and said he doesn't "believe" that any of the victims or those injured were shot from crossfire between the gunman and police.
Officials said that teachers and staff are scheduled to return to campuses on Wednesday, while students are scheduled to return to campus on May 29, according to KPRC-TV.
Extra security measures would be enacted once students return to campus, authorities said Monday, and noted that additional resources — such as a crisis hotline number — were available on the district's website.