Texas roadside body cavity search case to go to grand jury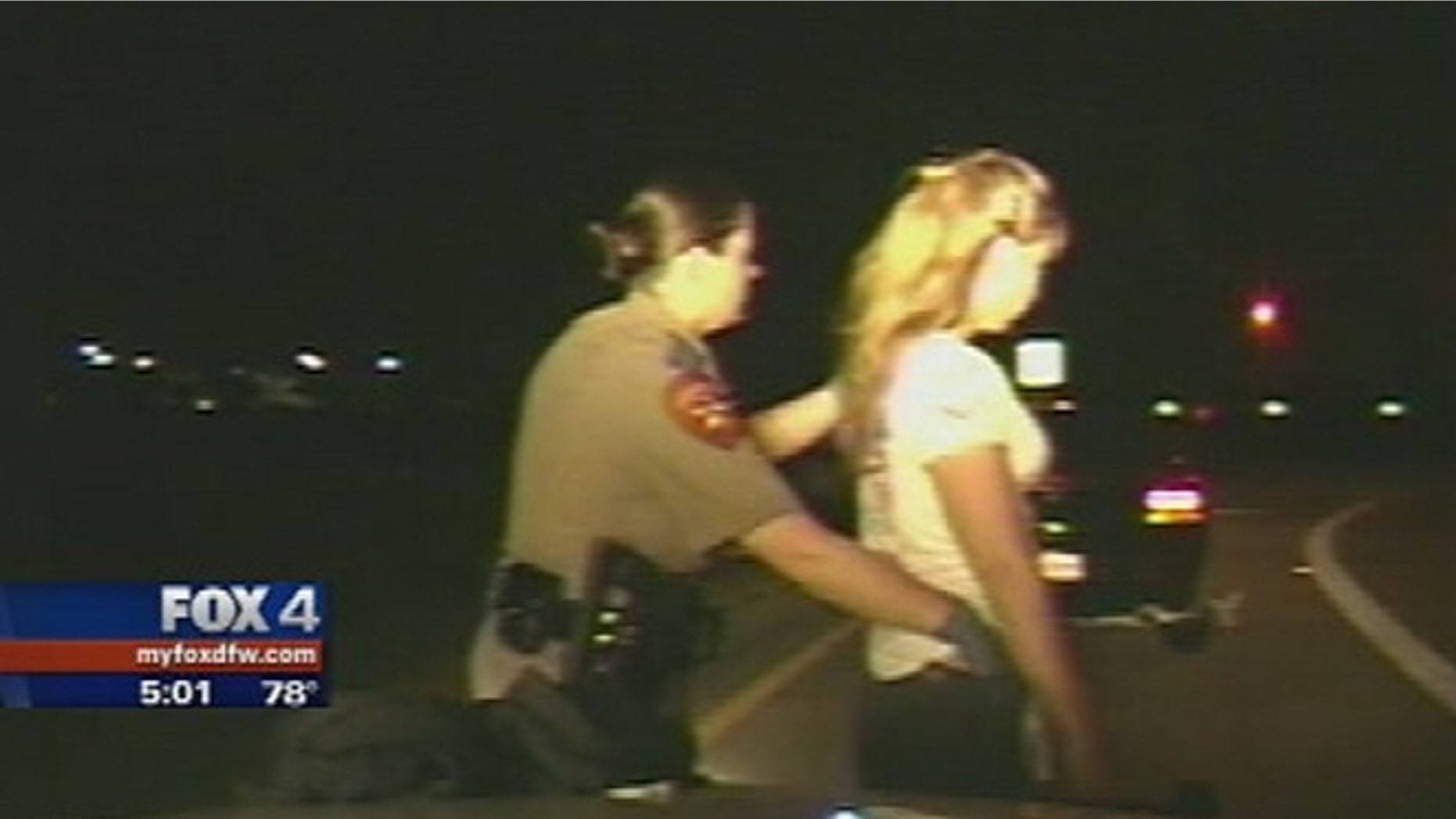 The case involving two Texas women who claim they were subjected to an illegal and humiliating 'roadside body cavity search' will be investigated by the Dallas County District Attorney's office of public integrity and will go before a grand jury next month, The Dallas Morning News reported.
Angel Hobbs, 38, and her 24-year-old niece, Ashley Hobbs, were stopped by a state trooper along Highway 161 in July. They told the officer that they were headed to a casino in Oklahoma. But the trooper said he smelled marijuana inside the car, MyFoxDFW.com reported.
The women reportedly denied having any marijuana. The trooper didn't believe them and called for a female officer to conduct a search, the report said.
Angel Hobbs and her niece said the search happened on the side the road and in front of the patrol car's camera. Video shows the female officer's hand on their breasts and down the back and front of both women's pants.
She did not change plastic gloves between the searches, the women said.
"We believe that he pretextually made it up, fabricated it. There was no marijuana smell," said Scott Palmer, their attorney.
"I was molested. I was violated. I was humiliated in front of other traffic. I had to witness my niece go through the same thing," Angel Hobbs said.
Attorney Pete Schulte, a former cop who is not associated with the case, said he can't determine just by looking at the video if the search went to the point of the women being violated.
"If they did go that far then that becomes aggravated sexual assault because with the fourth amendment and with my years as police and in my years as an attorney and training at the police academy this would not happen," he said.
Other law enforcement sources agreed that these types of searches don't happen out in public, but the women claim it did happen to them.
"I don't know what I could say or what I could do. I felt hopeless," Ashley Hobbs said.
While the department does not discuss cases with pending litigation, it does acknowledge the Texas Rangers conducted an inquiry and turned those findings over to the Dallas County District Attorney's Office, the report said.
Click for more from the Dallas Morning News report