Texas Quadruplets All Accepted into Mensa High IQ Society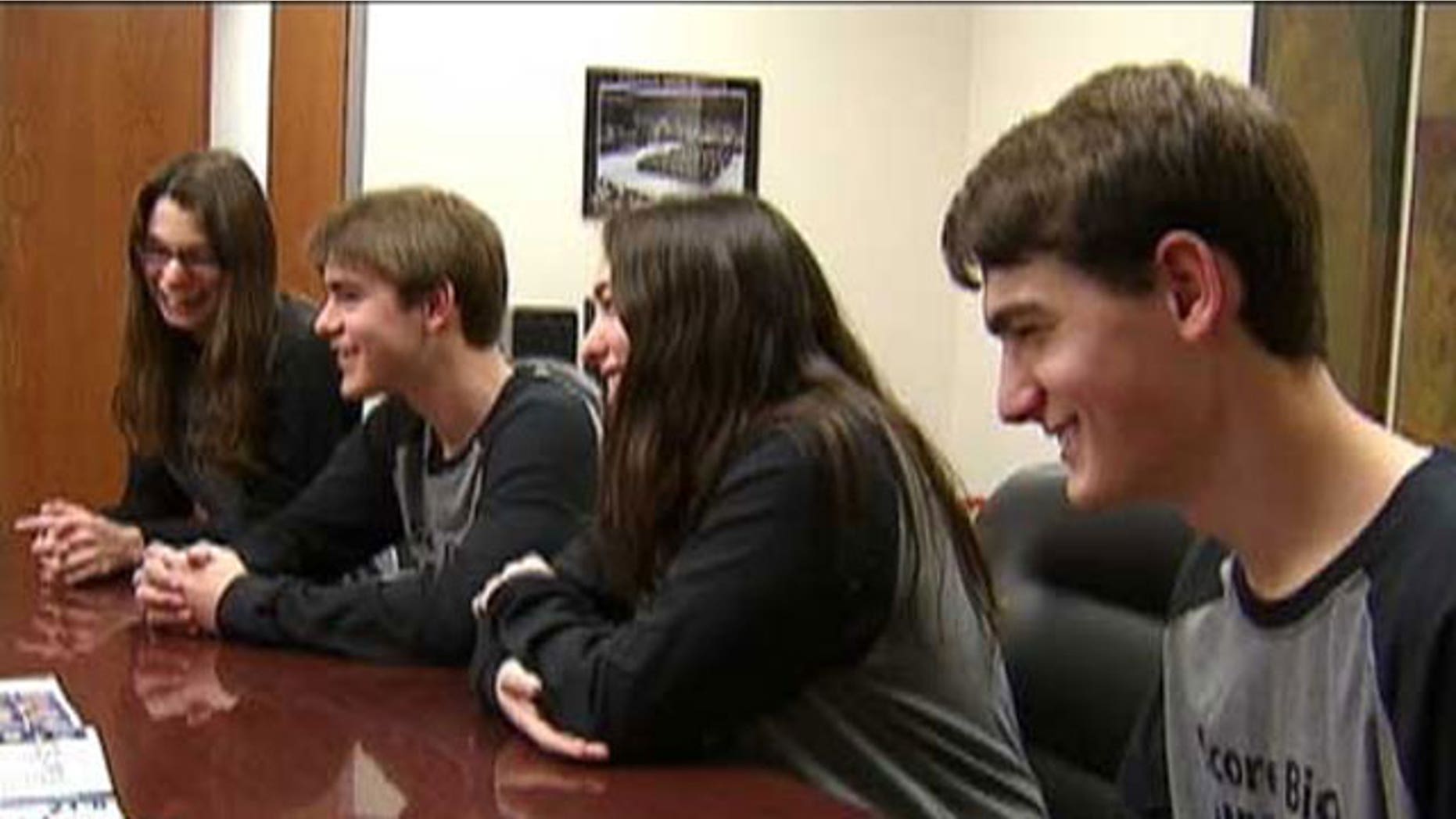 A Texas family is proud four times over after their quadruplets were all accepted to a very prestigious group -- Mensa, the high IQ society.
It's hard enough for one person in a family to be accepted into Mensa. The organization only accepts people with an IQ in the top two percent.
The Crowley quads are juniors at Lovejoy High School in Wylie, Tx.
Moria, Thomas, Alanna and Patrick are more than just brains. The awesome foursome also run track and cross country and are Eagle Scouts and Girl Scouts.
Three of them speak Chinese and the fourth studies sign language.
They were all accepted to Mensa on the same day.
"We got four packages in the mail, all the same day. Opened it up, checked what we got," Alanna Crowley said.
Spokeswoman Monica Hatley said the organization believes it may be the first time that it has had quadruplets qualify all at the same time.
"It's been incredible," she said.
The teens all have different plans for the future. One wants to be a vet. Another will pursue a career in business. And the two boys want to attend a military academy.
Click here to read more good news stories.
Click here to read more on this story from MyFoxdfw.