Texas police thank students for botched toilet paper and eggs prank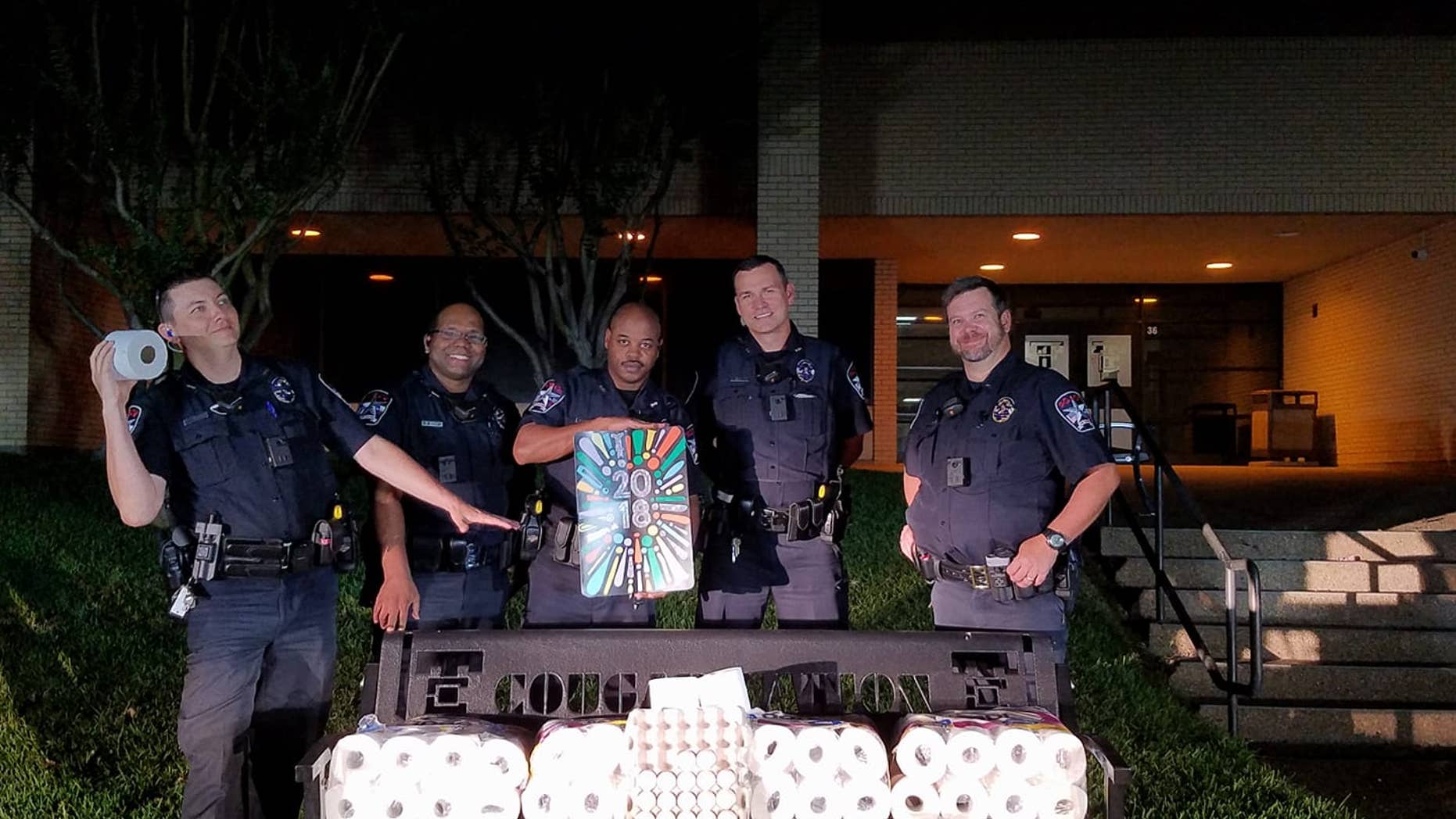 Police in The Colony, Texas, have offered their thanks to three students over a botched prank.
The Colony Police Department said on Facebook Monday that it wanted "to thank the three students from the class of 2018 for their generous donation of toilet paper and eggs for breakfast."
The security system at The Colony High School records surveillance footage, leading to the authorities being tipped off, The Dallas Morning News reported.
"When we responded, the kids ran off, and then [our officers] found the toilet paper and cart of eggs still laying on the ground," police spokesman Rick De La Cruz told the newspaper.
WISCONSIN POLICE DEPARTMENT CONGRATULATES HIGH SCHOOL STUDENTS ON PRANK: 'HATS OFF'
He added that police don't know when the prank was supposed to happen.
Police also had a message for the students as part of the Facebook post.
"We were sorry to see that you ran away before we could thank you in person," it said. "May your life after graduation go better than this prank."
The Facebook post has received more than 3,300 reactions.