Texas police searching for panhandler accused of robbing, beating 77-year-old man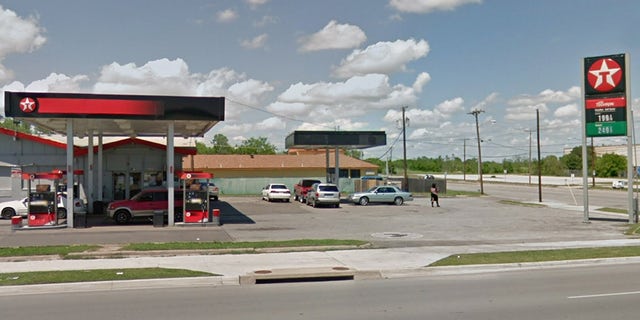 Texas police are on the hunt Friday for a panhandler after a 77-year-old man whom he accepted $5 from was found robbed, beaten and dumped on the side of the road.
Fort Worth police said the victim had withdrawn money from an ATM at a Texaco gas station around 3 a.m. Wednesday when the suspect approached him for money, the Dallas Morning News reported.
The panhandler, described by police as a black man in his 50s wearing jeans and a maroon and white jacket, then offered the victim a ride home. The two got into a parked car with a second would-be robber, police told the newspaper.
A half hour later, the man was found on the side of the road about 2 miles north of the gas station, according to police.
A description of the other man in the car wasn't available, but the car being driven was a gray or silver early 2000s Buick sedan with only a temporary license plate on the back, the Dallas Morning News reported.