Texas police reviewing response to Muslim boy arrested after bringing homemade clock to school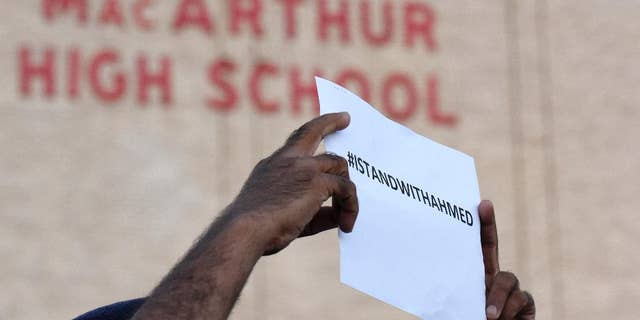 NEWYou can now listen to Fox News articles!
DALLAS – Police in suburban Dallas are reviewing how officers responded to a 14-year-old Muslim boy who brought a homemade clock to school that was mistaken for a possible bomb.
Irving Police Chief Larry Boyd said Friday that officers were justified Monday in questioning and handcuffing Ahmed Mohamed at MacArthur High School, given the limited information they had.
But he says he's reviewing the department's response. Boyd says he's had significant feedback, "some of which you wouldn't be able to print."
Ahmed says he brought the clock to school to show a teacher. Officials say he was arrested after another teacher saw it and became concerned. Ahmed wasn't charged, but he was suspended.
News of the arrest sparked an outpouring of support for Ahmed, including from President Barack Obama.