Texas police officer killed, suspect in custody after standoff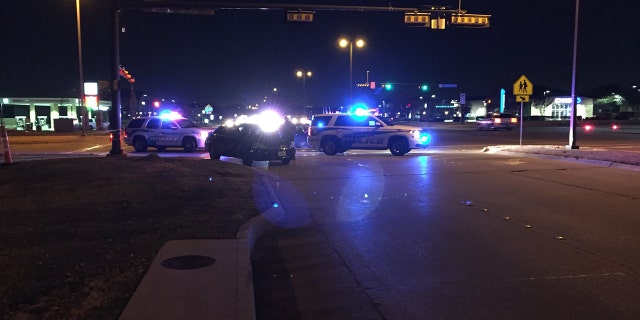 The suspect who police say fatally shot a Texas police officer Wednesday night has been arrested after a brief standoff.
Video footage taken by a neighbor shows police apprehending the suspect as he screams, "I'm sorry," Fox 4 reported.
Police said the suspect shot a Richardson, Texas, police officer who had been responding to a disturbance call. There was a man screaming at an apartment complex in the city, which is just south of Plano.
The Richardson Police Department has not disclosed the officer's name as authorities work to notify the officer's family.
An unidentified civilian who was wounded in the shooting later died, police said.
Officers gathered at Medical City Plano, where the officer was taken, according to Fox 4 News.
Texas Gov. Greg Abbott tweeted a statement:
"The hearts and soul of Texas mourn with you. Your loss is a loss to all law enforcement and everyone in our great state. Texas will honor the lost officer with the dignity he deserves. May God rest his soul. And may his legacy live on in others' service. #txlege #BackTheBlue"