Texas police chief asked to leave doctor's office for carrying gun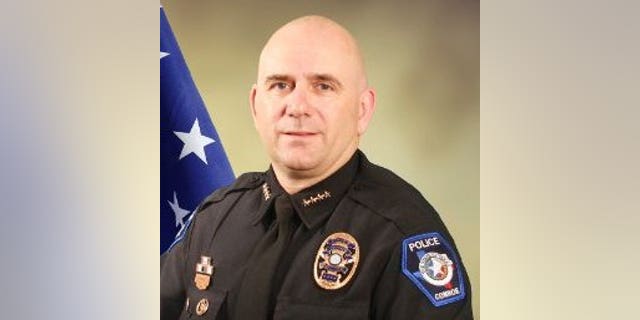 A Texas police chief said he was asked to leave a doctor's office because he was carrying his gun.
Conroe Police Chief Philip Dupuis told The Courier he was wearing his badge, lanyard with identification and gun when he began to check in for his appointment at Texas Ear, Nose and Throat Specialists in The Woodlands on August 8.
The receptionist reportedly took the officer's information, then asked him to put his gun in his car. Dupuis said he refused, and was asked to leave.
"It's just bad," Dupuis told The Courier. "My badge is clearly displayed. I have my lanyard on with 'police' on my ID card hanging around my neck. I had handcuffs. The lobby was full of people, and they asked me to leave because of who I am."
Licensed police officers in the state of Texas can legally carry guns openly, anywhere in the state. But private business or property owners can create "weapons-free" zones, according to The Courier.
"These people have the right to do what they did and refuse my service," the police officer said. "Legally, they can ask me to leave because I'm not there on official business."
Texas ENT Specialists posted a statement to Facebook following the incident, noting they apologized to Officer Dupuis and will "make every effort to ensure this does not happen again."
"We regret the situation that occurred on August 8, 2017 involving Chief Dupuis and a member of our staff. We have personally apologized to Chief Dupuis for any inconvenience or embarrassment he experienced. Our company values law enforcement officers and first responders for their selfless service and will serve them and our communities with the utmost respect.
Texas Ear, Nose & Throat Specialists will continue to treat armed law enforcement officers who have the appropriate identification. Again, we sincerely apologize to Chief Dupuis for the situation and the embarrassment he may have felt. We will make every effort to ensure this does not happen again in any of our locations."