Texas Pastor Says She's No Thief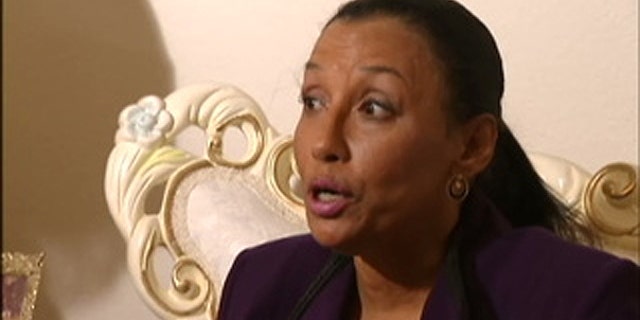 Police say a prominent south Dallas pastor burglarized the home of her parishioner on Christmas Eve, MyFoxdfw.com reports.
Sandra McGriff, who leads The Church of the Living God and is a member of a politically active family, spent much of Christmas Day in jail.
According to investigators, 51-year-old McGriff broke into Serita Agnew's home and tried to steal more than $10,000 worth of fur coats, designer purses and electronics.
They said a neighbor, who saw McGriff climb into Agnew's house through a broken window, called police. When officers arrived, they allegedly found McGriff loading stolen items into her car.
Police said McGriff used an alias, attacked officers and slipped out of a set of handcuffs before being charged with burglary and resisting arrest.
"I'm just, still, just really not believing it," Agnew said. "She's a powerful pastor … I can't even begin to put my level of rage in words"
With slurred speech she attributed to pain pills, McGriff said she is innocent.
"I'm a giver, not a taker. I'm not a burlgarer (sic)," she said.
McGriff said she was checking on the home when she spotted two burglars. She said she climbed in the window after them.
"I should have never gone in the house. I should have called the police. I admit that," she said.
McGriff has a criminal past that includes prostitution and fraud, but says she has turned her life around and would never harm Agnew.
"Out of all my history, I have never, ever, burglarized a home," she said.
Agnew doesn't buy it and, she said, the McGriff name that can be found prominently displayed on several churches and businesses in the Oak Cliff neighborhood, is now tainted.
"I think she needs to find her way," Agnew said of McGriff.
McGriff is the sister-in-law to the late Bishop Larry McGriff, a clergyman who was active in local politics.
Click here to read more on this story from MyFoxdfw.com