Texas officer run over twice during traffic stop; police kill driver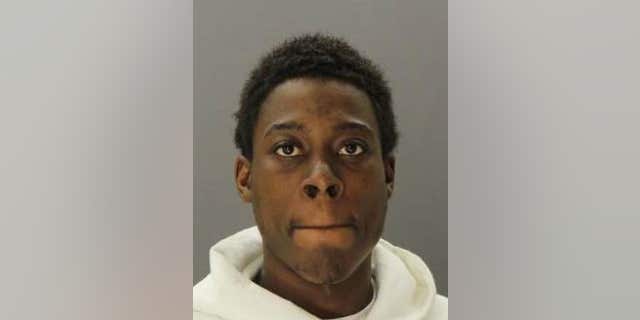 NEWYou can now listen to Fox News articles!
Police in Texas shot and killed a man who seriously injured an officer, running over her not once but twice.
It happened just before midnight Wednesday in Arlington.
GUARD FOUND DEAD IN DELAWARE PRISON STANDOFF WAS 16-YEAR DEPARTMENT VETERAN
The officer pulled a vehicle over and realized the driver, 23-year-old Tavis Crane, was wanted in Dallas County for felony evading arrest and a probation violation. He also had several outstanding misdemeanor warrants out of Grand Prairie.
The officer called for backup. Then as she tried to arrest Crane he put his vehicle in reverse and hit the officer. He ran over her a second time as he tried to take off.
"The driver made a decision and reversed and struck an officer, actually ran over one of our officers and struck that officer's patrol vehicle. While this is going on, another officer is having a struggle trying to get the driver to stop," said Lt. Chris Cook with the Arlington Police Department.
Other officers quickly responded and one fired shots, hitting and killing Crane. Police said there were two other adults and a toddler in the suspect's vehicle, but they were not hurt.
Fellow officers were able to pull the injured officer to safety. She was taken to John Peter Smith Hospital in serious condition.