Texas man survives double lightning strike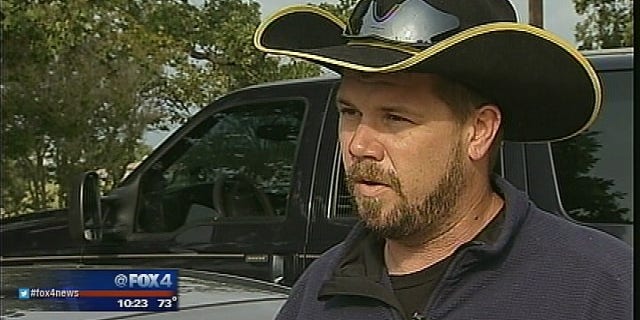 Don't you dare tell Casey Wagner that lightning doesn't strike twice in the same spot.
The North Texas man is counting his blessings after he was struck by two lightning bolts seconds apart over the weekend.
The 31-year-old Wagner was at an off-road racing competition in Saint Jo, Texas, approximately 85 miles north of Dallas, when the storm blew in. He and another man tried to seek shelter under a tree when the lightning hit.
"I heard a big cracking bomb," Wagner told KDFW. "I seen a big flash by my foot and that's when it dropped me."
Seconds later, Wagner was hit again.
"Felt like my body was being strangled," he said. "Felt like my muscles were about to explode."
Wagner said he was treated at the scene by a nurse named Susan before an ambulance rushed him to a nearby hospital, where he spent 18 hours.
"I started yelling and she was the first one that came over there," Wagner said. "She was the one that kept me going - telling me that I was talking so I was going to be okay."
Doctors told Wagner that he would continue to experience a tingling sensation in his body for about a week.
Click for more from MyFoxDFW.com