Texas man held after abandoning kids in car on side of the road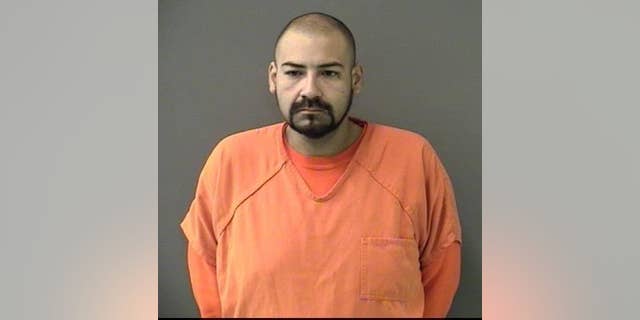 NEWYou can now listen to Fox News articles!
A Texas man is in custody after police say he abandoned his three children on the side of the road, and then stole the truck of a man who stopped to help.
Anthony Alfredo Chavez, 32, told police he was driving his 2006 Chevy Uplander from El Paso to Dallas early Tuesday to find the mother of his three children, ages 3, 4 and 7, according to KXXV. But Chavez's vehicle got a flat tire in Salado and he allegedly bolted from the scene – leaving the kids behind.
Rudolph Martinez noticed the minivan around 2:30 a.m., with its doors flung open and children still inside. Martinez pulled over and called police. An officer soon arrived and began loading the kids into a police car.
But Chavez also appeared and jumped into Martinez's truck.
"The suspect took off, stopped down the road, turned around and came back," Bell County Sheriff Eddy Lange told KXXV. "[He] stopped again and came several different times. Drove up, turned around and came back."
Eventually Chavez sped off, but the officer at the scene was prevented from pursuing Chavez because he had the children in his squad car, officials said. The truck was located about six hours later, however, and Chavez was found around 11:30 a.m. and arrested without incident.
"Why in the world would anybody leave their small children?" Lange said. "We don't have the answers to that and perhaps we will never know the exact answers. Unless he wants to come forward and open up and tell us."
Police said there was no sign of drugs or alcohol found on Chavez or in his vehicle. All charges against Chavez are pending.
"More unanswered questions; we don't know exactly why it happened," Lange told KCEN. "The only thing is it turned out good, the kids are safe, the dad is now safe in our custody, my officer's safe, and Mr. Martinez is safe. So everything turned out great."