Texas judge rules family gets to keep pig as pet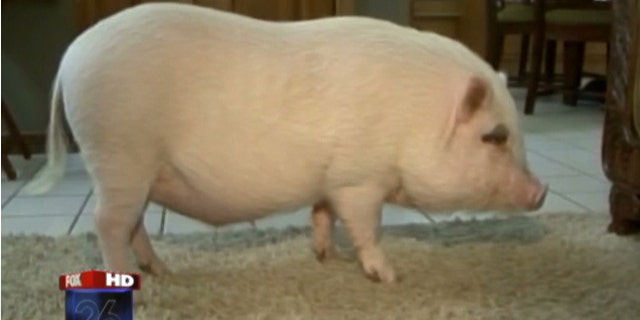 NEWYou can now listen to Fox News articles!
A Texas judge ruled Monday that a family is allowed to keep their pet pig despite objections from the local home owner's association, MyFoxHouston.com reported.
"I will allow the family to keep Wilbur," Judge Mike Engelhart said in a Harris County Civil Courtroom.
The yearlong legal fight was over the association's claim that "livestock" should not be allowed to live in the subdivision. Alex and Missy Sardo, however, call the house-broken Vietnamese Pot-Bellied pig a pet who sleeps inside their house in his own room.
To celebrate, Missy Sardo told the station that she would buy Wilbur strawberries, a special treat.
Please click here for more from MyFoxHouston.com