Texas judge considering new prosecutor in Bernie Tiede case that inspired dark comedy 'Bernie'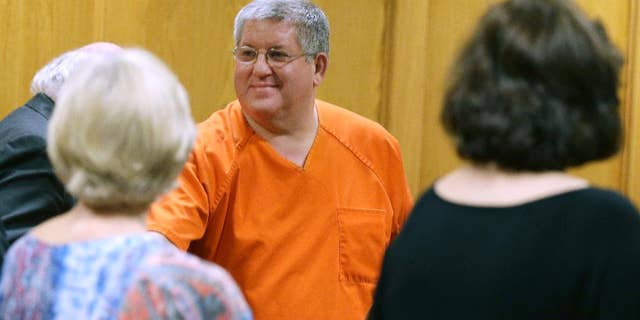 CARTHAGE, Texas – A judge is considering whether to allow a Texas district attorney to recuse himself from the retrial of the man whose murder conviction inspired the dark comedy "Bernie."
A judge is expected Tuesday to address procedural matters ahead of the retrial of Bernie Tiede (TEE'-dee), including prosecutor Danny Buck Davidson's motion to recuse himself and other prosecutors in his Panola County District Attorney's Office.
Davidson says he's become a witness. He hasn't provided details, but he's asking that a special prosecutor be appointed.
Tiede was convicted of killing wealthy widow Marjorie Nugent and storing her body in a freezer. He was released from prison after a judge agreed to reduce his sentence, and Davidson agreed that the former mortician was wrongly sentenced to life imprisonment.