Texas house fire: 3 children killed, 3 family members critically injured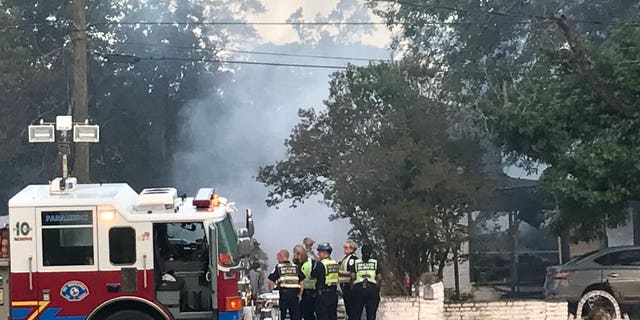 Three children died Friday in a house fire north of Houston that left three other family members critically injured, a sheriff's official said.
The children who died ranged in age from 6 to 13 years, Montgomery County Sheriff's Lt. Scott Spencer said.
The bodies turned up inside the home that collapsed during the fire early Friday morning near Conroe, about 40 miles north of Houston.
"We've moved from a rescue operation to a search and recovery," Spencer said.
The home collapsed and the flames spread to adjacent buildings, including to another home that was destroyed.
JUDGE ORDERS PROSECUTORS TO CHARGE AMTRAK ENGINEER IN DEADLY CRASH
Montgomery County Fire Marshal Jimmy Williams said two Shenandoah police officers who first responded to the fire attempted to reach the children who were trapped in the second floor, but were pushed back by flames.
He said heat and flames prevented the officers from climbing a stairwell to reach the children who died.
Paramedics rushed a grandfather, grandmother, and mother to nearby hospitals, Fox 26 reported. The three relatives were expected to survive.
Spencer said the two police officers were hospitalized for smoke inhalation and other injuries. A third officer with another department also was hurt.
The Associated Press contributed to this report.