Texas group honoring military members reportedly robbed of dozens of flags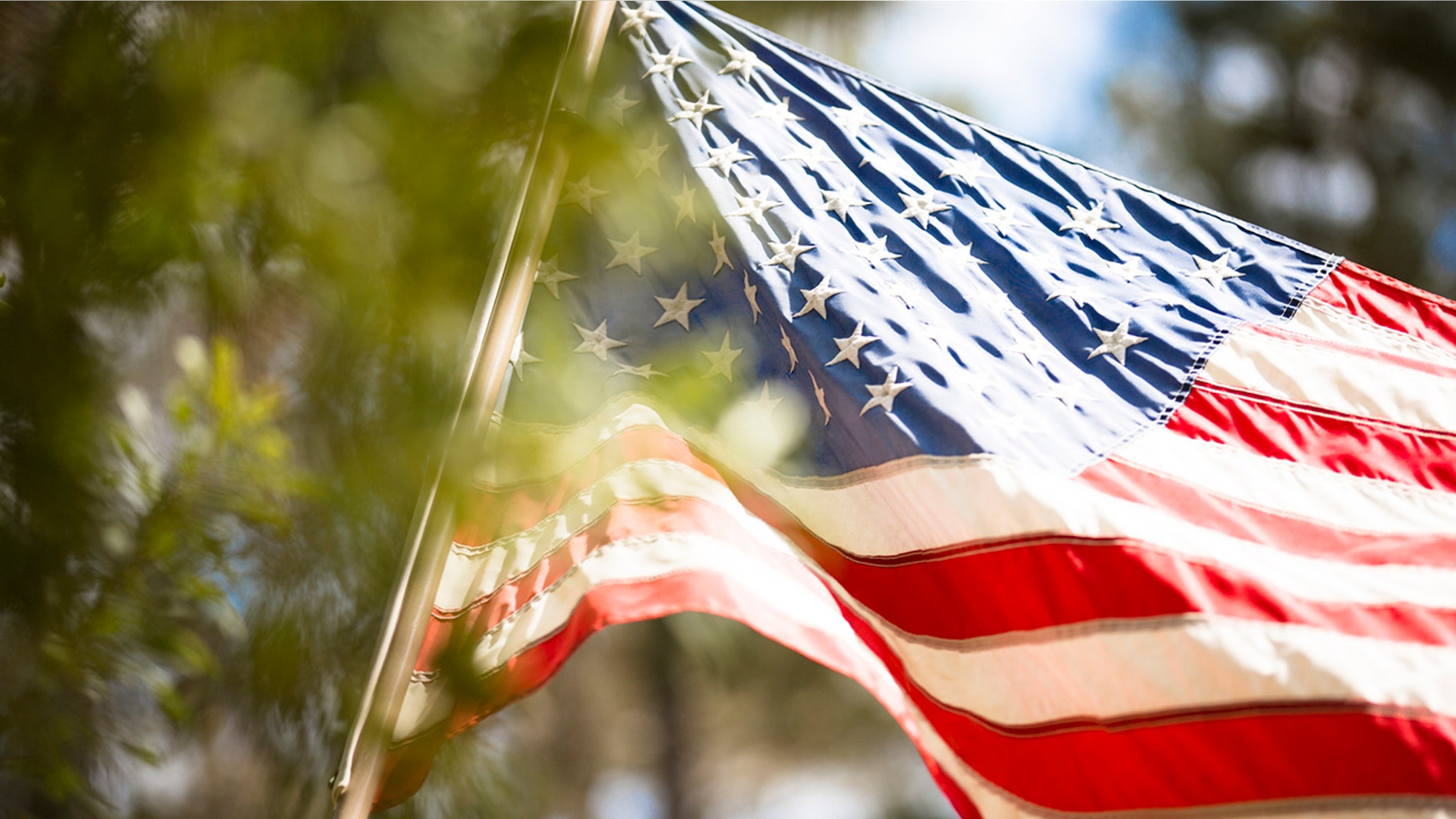 A Texas organization that honors service members at their funerals reportedly suffered a blow this week after it found that it had been robbed of dozens of American flags.
The San Antonio Patriot Guard Riders were preparing Thursday for a funeral procession to be held the following day when they discovered that a thief had taken flags and equipment from their storage shed, KSAT reported.
The group describes itself on its website as having "a strong desire to honor" military members and veterans and, "when invited by family, we attend funerals and interments" and "participate in standing a flag line," among other duties.
TEXAS CITY TO FLY 40,000 AMERICAN FLAGS, ONE AT EVERY HOME, ON 4TH OF JULY
Jean'n Kristine Clark, whose part of the organization's Facebook page posted about the theft, said that at some point during the week, an individual "illegally entered the 'SA PGR Guard Shack' and removed without our knowledge or permission 59 American Flags" as well as "the tools we use to affix the flags to our poles."
The group said it still has 38 flags and some of the necessary equipment and plans to push forward and "continue our mission and community service for our veterans in spite of the adversity thrust upon us." However, the organization will ultimately have to replenish its stockpile of flags, KSAT reported.
NASCAR DRIVER, US NAVY SERVICEMAN HELPS FAMILY ESCAPE INFERNO ON HIGHWAY
"When you take our flags it means we have to stand there without a flag or scramble and get some new ones," ride captain Peter Johnson told KSAT.
And in an effort to plead with the thief, flag captain Alice Wagener told the outlet, "If you have any decency and patriotism, please bring them back."